Recent Posts
Client Testimonials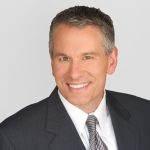 Rich Rose – RS Ventures, LLC
Patt I wanted to share with you what happened this morning. The year started out with my tenants calling and emailing me about various things needing to be fixed in their units. In all the years I've been managing my properties I have never seen the amount of repairs requested in a short amount of time. Usually I will get a call every 4-6 months from one of my tenants that a minor repair needs to be made, but never from multiple tenants in a week's time!
This morning I received a call from yet another tenant that his water heater was not working. This didn't make sense as we had just replaced it with a new one earlier last year. The water heaters in this particular complex are locked, and since I had to fire my property manager last year it meant I had to figure out how to get a key to a plumber in the area. After looking at my options I finally decided to make the 3 hour drive there to fix the problem.
While getting ready to leave I remembered reading your monthly Feng Shui energy report and seeing something on separation and/or sickness in the North. I had not put your suggested January 2015 remedies in place yet so I decided to take a minute and get that done before I made the drive.
I went to our bedroom and turned over the comforter to the white side and moved metal into the room. It was not more than 5 minutes afterwards that I got a call from the tenant that the hot water was working!! I could not believe how fast that was!! Thanks so much for being right on with your recommendations! I was so relieved not to make that 3 hour drive.
R. Rose – RS Ventures, LLC
---

Dr. Darren Clair
Patt Sendejas came to my office on Friday to consult with me for Feng Shui. I started making some of the changes Patt suggested immediately and by Monday I had received a $2,600.00 payment from a client who had owned me money for some time, and another client who I had not seen in a couple of years called me to purchase $2,000.00 of my cosmetic line. We have seen a noticeable increase in business expansion since our Feng Shui consultation with Patt. Dr. Clair, a co-investigator on an FDA-approved investigation of human growth hormone as an anti-aging agent and has published an article on human growth hormone in the prestigious Journal of Medicine.
Dr. Darren Clair –
Vibrance Medical Group
---
I wanted my practitioners to enjoy a harmonious workspace. With Pat's background in design and Feng Shui, she created a space that has brought harmony, business expansion, and profit.
Lisa Wong
Owner- Ventura Holistic Healing Ctr
Course Testimonials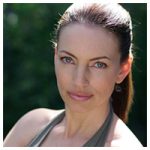 Jessica Sitomer ~
Actress/Writer/Speaker
"I really enjoyed the Feng Shui Crash Course and was motivated to remove 18 bags of stuff from my home! I rearranged my bedroom according to the course suggestions so that my bed is in my best direction for my Feng Shui personality type. I find I sleep better and I feel so much better with less clutter. The course was so easy to understand with sample photos for outdoor and indoor Feng Shui suggestions. It is a great do it yourself course.   I also liked the fact the videos were short so I could take in the information at my own pace coming back to watch a video 24/7.
The member site makes it so easy to access the course."
Jessica Sitomer,
Actress/Writer/Speaker – Host of Happily Ever After – talk show
---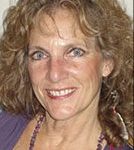 Terrel Miller
"I have taken the comprehensive Feng Shui training course from Patt Sendejas previously and I keep coming back for more! The knowledge I have gained from Patt and her classes have been a great help for me personally and professionally. When I first applied the information I learned from Patt, I started with my own home. I began changing the elements in each room, with my goal to get the energy addressed and corrected. I had an unfortunate situation, when I came home one night and my front door was open. My 17+ year old, vision and hearing impaired cat was gone. I did all the "normal" things a distressed "angel" guardian would do…8 days later, no sign of him. I called Patt in a panic, she instructed me on changes to make in one room of my home where she could see the separation energy was coming from, which I did. Within 18 hours, I received a call from my neighbor that he thought my cat was under his house. Yep. Recovered my guy, and he was with me for another year or so.
Patt has a casual teaching style that is enthusiastic, engaging, informative and action oriented. I am very inspired by this upcoming class. Gaining additional proficiency in Personality Feng Shui and relationships will add another "tool" in my toolbox as I assist homeowners, buyer and sellers make informed decisions about their real estate transactions. This information will be applicable to anyone interested in starting a relationship coaching career, already involved in coaching, direct sales, a corporate environment or wanting a better understanding of family and friends and their relationships, past, present and future."
Terrel
---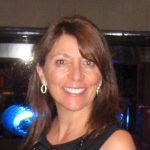 Luci LoPresti
I took Patt's class out of curiosity. Just what is Feng Shui?? People talk about how it enhances your life and helps you achieve balance. Being a newly divorced mom, I wanted all the help I could find to assist my transition into my new life and career. Life and energy is always changing!
Patt's comprehensive class in Feng Shui has taught me so much about how natural elements & their energy affect people within the space they live or work. Patt Sendejas is so enthusiastic!!! She has developed a great course to share her knowledge for those who are eager to learning this ancient natural science! Feng Shui has helped me improve my living environment. It is amazing to learn about how to add certain elements(remedy) to a space to get favorable results. I will continue to take more classes with Patt as she is a leader in Feng Shui."
Luci LoPresti
Speaking Testimonials
"I highly recommend Patt Sendejas, my long-time friend from our college days as a phenomenal Feng Shui expert and Speaker for positive change! Her valuable ideas, expertise, knowledge and experience will advance your career and enhance your personal and financial wealth! Our Keller Williams Westside Realtors were delighted with her recent presentation at our office! She approaches her work with a sincere passion and desire to improve your lifestyle and environment by analyzing your personality type! It's been my pleasure and honor to know and work with Patt for many years!"
Joan Fields-Evans – Keller Williams Westside Realtor
---
Patt's presentation to our employees educated them regarding an important aspect of the Asian culture. Also Patt effectively promoted using positive energy to assist in handling change in the workplace.
Keri Eliason – EEO Officer 
Homeland Security LAX Field Office


---
We received great reviews from those attending how they were able to apply your recommendations and techniques, which made a positive impact in their lives.
Claire Horita – Human Resources Consultant
Farmers' Insurance Group, Los Angeles
---
Patt adapted an ancient concept into modern commerce channels. She led an energetic discussion filled with interesting, creative, practical business advice.
Steve O'Rourke – Law Partner
 – Loeb, Kosacz & Sandberg, LLP


---
Dear Patt,
Awesome call! Thank you for being our Susan Rose 
Productivity Coaching guest speaker! Fascinating topic!
Susan Rose – Owner, 
Susan Rose Productivity Coaching LLC
---
Patt's personal stories and enlightening exercises inspire you to trust yourself enough 
to align your beliefs with your desires and let go. Your magical life is sure to follow. 
This stuff works.
Dick Sutphen – 18 Book Best Selling Author, #1 Talk Radio Host – Contact Talk Radio