The Feng Shui "Monthly Energy" shift occurred on January 6, 2014 and runs through February 3, 2014. Do not be confused by the Feng Shui "Yearly Energy" arriving on February 4, 2014 running through February 3, 2015. In February, along with the shift in Feng Shui "Monthly Energy" there will be a welcome shift in the "Yearly Energy" also. Right now we are in the 12th month cycle of the Yearly Energy of 2013 since the new Feng Shui "Yearly Energy" always arrives in February.  You may scroll to the end of this article to read the energies visiting for the month of January 2014 for your building.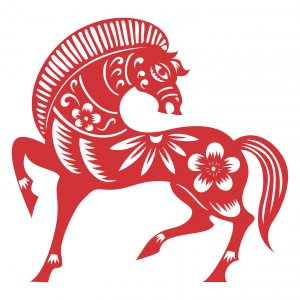 The Feng Shui "Yearly Energy" is based on the Solar Calendar, unlike the Chinese New Year which is based on the Lunar Calendar and arrives on Friday, January 31st. The Feng Shui "Yearly Energy" arrives around February 4 or 5 every year. The continuation of the yearly energy of 2013 for one more month continues to bring the potential for delays that so many reported experiencing last year. Then it is goodbye, to the year of the Water Snake, and hello, Year of the Wooden Horse. If you would like to receive notice of my posting of this energy shift in February be sure to enter your name and email in the box on the right and you will also receive a bonus, a link to my Feng Shui personality webinar and my Special Report Living Your Life in Balance.
Our ways of creating our life and our world according to the law of attraction have evolved beyond what many could imagine in 2013.  Say goodbye to the old ways and the struggles reported by many in 2013.  For those who BELIEVE they are creating their own reality from their thoughts their lives will begin to flow with ease.  There is all new energy coming after the delays and struggles of 2013.
Here is an example of how this new energy is going to work for those who are clear about what they want their life to be. Imagine wanting to cross a river having no bridge or boat to get to the other side.  Your life is like crossing the river, and as you begin you life your foot and with your action and intention to get to the other side, a stone appears magically under your foot and continues to appear under each foot as you take the next step.  By staying in the moment, being clear what you want and moving, everything else falls in place for you.  You are now being magically supported by the Universe.  Acknowledgement and gratefulness helps this magical flow of energy to grow continuing to support you.
I have been career coaching a few women over the past few years and I want to share this example with you to illustrate my previous paragraph.  My divorced client, wanted to grow her personal assistant business, but she knew she needed a steady cash flow as her business was growing, and she wanted to have benefits.  She decided she would like a seasonal job in retail with the hopes that she would be kept on for part-time work with benefits after the holiday season ended.  She had an intuitive thought to stop in and check on her application one day in early November, and learned it was the last day they were hiring 50 people for seasonal work.  The manager said, "We never pull from our thousand applications on file, it must be your lucky day, and I don't normally do this."  He said we have 1,000 applications in our data base and it is very difficult to get your name pulled out from an online application.  She felt she had been divinely guided to stop in.  The manager asked if she was willing to wait should time allow an interview that day.  So she waited a half hour and the 4 o'clock interview did not show up and they took her in!
I watched how she was always asking for more hours, was extremely flexible and agreeable when asked to work different jobs in the business, whether it was to gather carts, fold clothes or assist at the register.  She had an extremely positive attitude, made sure she knew what was expected of her, and even to note when a co-worker was addressed for not working and talking as the manager said, "Get back to work, you're on my clock now."
My client was always confident that she would get more hours expecting what she wanted to appear, and never hesitated to tell the managers who were hiring that she was available to work extra hours if they needed her.  On one day she was called in to work for 5 hours and I watched how she expected to have an 8 hour day and prepared for what she wanted by bringing her dinner and she was asked to stay for an 8 hour day as she expected.  That week she started with 16 hours on her schedule and ended with 36 hours in a business that was letting go of seasonal employees.  This week she got that long-awaited expected call that they wanted her to stay on as a part-time employee!
Think positive, expect your good, don't allow the Naysayers to talk you out of your dream, prepare as if it has already happened, and be grateful as you receive support.  You will know you are in the flow when synchronities begin to happen.  Train your brain to never doubt your abilities and success!  Watch for my upcoming announcement for my new Success Coaching Program for Career Women!
                                          Visiting Energy from January 6, 2014 through February 3, 2014
Center: The Feng Shui monthly energy in the center of all buildings increases what it is with, so if you have had a
report done on your home/business this energy increases the permanent energy captured in the center of
your building.
South:   The Feng Shui monthly energy in the South brings the potential for creativity, travel, speaking, and/or
teaching.  Great energy to start that book you have put off writing.  If this is your bedroom expect more
creative dreams.
Southwest:  The Feng Shui monthly energy in the Southwest brings the potential for power and authority.  We still
have the Feng Shui yearly visiting energy of separation in the Southwest this month so use this area to
make decisions on what will no longer serve you.  Great area for important decision-making.
West:  The Feng Shui monthly visiting energy in the West brings the potential for separation and or sickness.
If you spend much time in this area see about spending time in a different location this month, and be
sure to get rest and nurture yourself.
Northwest:   The Feng Shui monthly visiting energy in the Northwest brings the potential for wealth and fame, and
also increases the yearly visiting energy and the permanent energy captured when the roof went on the
building.  When you have a Feng Shui report done you will be able to determine what this energy is that
will be increased this month.
North:  The Feng Shui monthly visiting energy in the North brings the potential for delays, pain, and/or
struggles.  Know that this will pass Feb 4, 2014.  Take it easy and enjoy the slower pace if this is an area
where you spend a lot of your time.
Northeast:  The Feng Shui monthly visiting energy in the Northeast brings the potential for whining and
complaining.  If this is your office, you may hear more complaining this month from clients.
East:  The Feng Shui monthly visiting energy in the East brings the potential for money.  This could also bring
the potential for feelings of betrayal, teeth problems or potential for arguing.
Southeast:  The Feng Shui monthly visiting energy in the Southeast brings the potential for expansion of wealth,
relationships and/or good health.  It is like have a rich uncle coming to visit you!  Enjoy this prosperous
energy.
 Patt Sendejas America's Leading Authority on Personality Feng Shui™ – author, speaker, and consultant is available for Feng Shui consultations on commercial and residential spaces.  Also available for interior design consulting, personal coaching and speaking requests. Patt holds a B.A. in Design and Architecture.  Patt teaches how to create wealth, improve health, and enjoy harmonious relationships by changing your environment.
: