Feng Shui with Patt for Your Home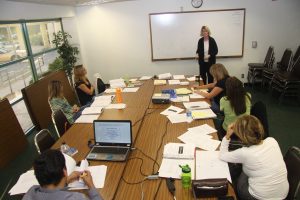 Patt will present a Feng Shui class for your environment. Is the Building You Live in Blocking your Success? Bring your home floor plan and receive information about the energy captured in your home and how you can make changes that will bring you greater wealth, harmonious relationships, and good health. Patt explains how your environment and relationships either support you or interfere with your success and wealth. Participants will enjoy an open discussion led by Patt Sendejas,
America's Leading Authority on Personality Feng Shui™ and author of Feng Shui for Career Women: the Ultimate Women's Guide for Advancing Your Career and Increasing Your Wealth. Discover solutions for improving your relationships, advancing your career and increasing your wealth based on your Feng Shui personality type and the energies within your home.
Discover the Energies in Your Home influencing your life
Learn the Remedies to Bring the Change You want for Wealth, Health and love
Identify the Best Building Types for your Success.
Know what's in store for you in the 2014 Year of the Horse
Gain knowledge to Arrange Furniture and Select Colors Life a Pro
Discover How to Use Feng Shui to Bring More Harmony to Your Relationships NOW!
Location:
New Renaissance Bookstore
1338 NW 23rd Ave
Portland, Oregon 97210
(503) 224-4929
Event Info and Registration:
http://www.newrenbooks.com/events/jun-reg.html#sen
Download PDF for more information: