Abundance is the monthly visiting energy arriving March 6, will be a welcome relief from February's separation and/or sickness energy,. For those of you who have permanent energy that brings reoccurring positive results; such as the potential for travel, creativity, power and authority, to name a few, you will be pleased to learn more about this month's visiting energy because it has the potential to increase what it is with and also could bring you more wealth, recognition and fame.
This post has been delayed due to my mother's passing on March 7.  I plan to continue my emails to my email list, but hold off on these website blog posts for an undetermined time.  To receive future information from me on the monthly visiting energy, please sign up to receive my monthly posts in your inbox by submitting your email in the box to the right of this page.  Once you have submitted your email, watch for a confirmation in your inbox so that you will be added to my email list and continue to receive these monthly energy reports without interruption.  Your email is kept private and will not be shared.  Thank you for your understanding.
For me, February brought a slip on the icy sidewalk in Lake Arrowhead resulting in a fractured wrist. My husband and I took our two grandsons to Lake Arrowhead for a Valentine's day snow weekend. Born in Omaha, Nebraska, and visiting the snow years later, caused me to realize I am truly a California gal and no matter how careful I was it is obvious I do not maneuver icy sidewalks well anymore!
I had many of my Feng Shui home remedies in place, so asking how this happened revealed to me some of the reasons this occurred to me during February. Just as I often speak of how the monthly energy reaches a peak in the middle of the month this happened on February 16th at the peak of the separation cycle.
Unaware that the power accidentally went out on our pool pump, we did not realize the pool filter was not working, resulting in a buildup of dirt. This became blocked energy until my husband realized and immediately worked to remedy this; creating a clean working pool again.
In contrast to February's visiting energy, this year's visiting energy may bring additions to your family, new friendships, expansion of business, an increase in wealth, and/or good health. The Year of the Pig visiting energy arrived February 4, 2019, and is referred to as Earth – Yang energy.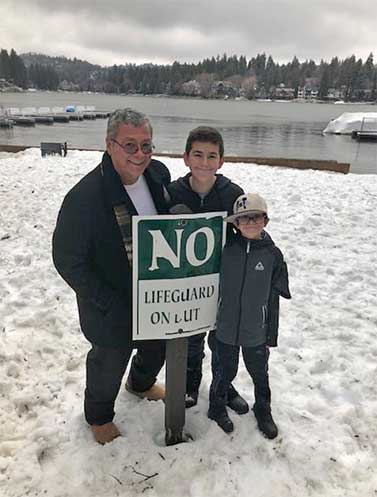 Earth yang energy in the center of all buildings this year is related to young males and bony parts of the body and expansion of abundance. Several things occurred to me this month which explained my slip on the ice. The fact that I am an Earth Yang type, therefore has a stronger impact on me during an Earth Yang year as is 2019. The 2019 yearly visiting energy in the center is Earth Yang energy along with the month's visiting energy having the potential for sickness and/or separation, plus I had critical energy coming through my front door referred to as "death of the old", and delays, pain, and/or struggles came to my master, along with blocked energy in my pool, all validating how my accident was more likely to occur in February.
I am a believer that everything happens for a reason. This truly taught me that I can't control everything. This event certainly caused me to slow down, have gratefulness for my good health, have greater respect for Feng Shui, and it has caused me to take a pause in my schedule to re-evaluate my goals and intentions. Good news; this month's visiting energy increases the yearly energy of health, wealth, and abundance, so I expect a speedy recovery in March!
March 2019, the monthly visiting energy of ABUNDANCE, wealth and fame comes to the center of all buildings, This energy increases the yearly energy and also your permanent energy in the center of your building brings a double dose of abundance..
The East will enjoy abundance in March with an expansion of good health, wealth and relationships. If this is your front door, bedroom, or office you will enjoy a more prosperous and abundant March.
The Northwest brings the potential for separation and/or sickness, and the South has the potential for delays, pain and/or struggles. For the March monthly visiting energies refer to the bottom of this email for the energies in each quadrant of your building.
See Below for the Feng Shui Visiting Monthly Energies for
March 6, 2019 through April 4, 2019 
Click here to read last month's February 2019 ~ Energy Blog
See below to read about each of the nine quadrants in your building and what you can expect in the areas where you spend the most time.
CENTER: this month's visiting energy brings the potential in the center of all buildings and in the heart of our country, to have people experience an increase in wealth and/or fame.  This energy also increases what it is with.  If you have had a report on your building done by me, check to see what the permanent energy is in your building's center quadrant.
SOUTH: the visiting energy here brings the potential for delays, pain, and/or struggles.  This can often be a challenging energy if you have a project deadline that needs to be completed.  It would be best to work in another area during the month of March if you want to get things done quickly.  The monthly energy reaches a peak around the 20th of the month so if you are spending a lot of time in the South especially if this is your bedroom, you will find you may be late or feel more tired upon waking this month.
SOUTHWEST: the potential energy visiting here in the Southwest brings the potential for wealth, but combined with the yearly visiting energy this month brings the potential for arguing and/or teeth problems also.
WEST: this month's visiting energy brings the potential for whining and complaining.  This many come from clients you are working with if your desk and/or phone are in this area, or it can come from family members.  Allow any complaining to roll off you as this may not be your issue and some people just need to vent.
NORTHWEST: this energy visiting in March in the Northwest brings the potential for separation and/or sickness.  Use this area to clear clutter, because decisions about letting go will be easy here.
NORTH: this month the visiting energy here in the North brings a potential for power and authority.  If this falls in your child's bedroom you may see more leadership qualities emerge this month with this energy.  The energy has a stronger effect on individuals when they spend a lot of time in this energy, such as a bedroom where sleep occurs, or one's office.
NORTHEAST: the visiting energy here brings the potential for travel, creativity, creative writing, teaching, and/or learning new information.   This is a good place to study since the Northeast is great for academics this year.
EAST: this month's visiting energy brings the potential for wealth, expansion of family members through births or an engagement or wedding, new clients, and/or good health.  This energy is like a rich uncle coming to visit bringing gifts.  Spend as much time as you can this month in the East to enjoy more wealth, health, and supportive relationships this month.  If you are traveling to Vegas for a fun weekend of gambling, see if you can figure out the location of the East in the casino and spend more time in that area for unexpected winnings!  Enjoy this East energy of abundance in March!
SOUTHEAST: This energy brings an increase in the yearly visiting energy and the permanent energy of your building to its highest potential for this whole year.  If your building's permanent energy is of abundance in the Southeast, you will see more of that this month.  If you have the buildings permanent energy of delays in the Southeast that will be the energy that is increased in March in the Southeast.  Increase the remedy you have been told to use in the Southeast if you have had your comprehensive Feng Shui Report done by me on your building!  Otherwise, consider having a Feng Shui Report done on your building by email or in person.
If you would like to know more about having an on-site consultation for your home or business, phone me at 805-523-8488 for a personal quote.  Click here for details.
* * * * * * * * * * * * * * * * * * * * * * * * *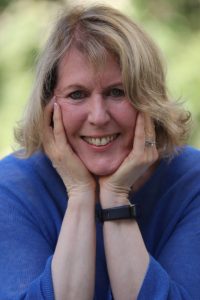 Patt Sendejas, CA CID – CA Certified Interior Designer, author, speaker, and Feng Shui consultant is available for Interior Design/Feng Shui consultations on commercial and residential spaces. Patt is an award-winning kitchen designer, model home designer, and holds a B.A. in Interior Design. She is also a graduate of UCLA's Environmental and Interior Design Program.
Call Patt today for a home or business Feng Shui Interior Design Consultation – 805-523-8488.