On March 7th my mother at the age of 100 made a peaceful transition.  On March 6th I found her, in her own home after falling.  She was rushed to the hospital emergency where it was determined that she had a broken femur.  She told the nurse how she sews, gardens, cooks, and lives independently in her own home, and how her great grandsons are active in baseball and soccer.
I was fortunate that I got to speak with her before they moved her up to intensive care where she was joined the next day by her 3 grandsons and great-grand daughter.   I was aware of the critical energy in February in the center of all homes and also in her bedroom, but her passing still came as a shock to me.
Her memorial service was last Monday.  I will be continuing my monthly email energy reports, but it will only be sent to those of you who have signed up to receive the monthly energy reports by email.  I will no longer be posting these reports on my website.  Please tell anyone you know, if they would like to rec my monthly Feng Shui reports to submit their email at my website at: www.WithinYourSpace.com/Blog. If you would like to receive this energy reports in the future, sign up on the right of this pagr.  confirm their request with a link in their inbox after submitting their request.
Also note that if you forward any of my emails to a friend, be sure to remove the unsubscribe button at the bottom before sending because if your friend clicks the unsubscribe button, they will unsubscribe you from my list.  It is best to send them to my website to subscribe on their own.
TO READ THE ENERGY REPORT BEGINNING APRIL 5TH, 2019 – SCROLL TO THE BOTTOM OF THIS PAGE.
Tribute to Mary Jane Rankin
Mary Jane Rankin, a loving great-grandmother who lived an amazing 100 years plus, passed peacefully on March 7 in Thousand Oaks, California.  In her long years on earth, she spent 12 of them in the Conejo Valley close to her daughter Patt Sendejas' family.   A homemaker for 82 years; family was her joy.  She was blessed with twelve grandchildren; five grand-kids, six great-grand-kids, and one great-great grandson.
Born in 1918 in Omaha, Nebraska, she grew up with five brothers and a sister. It was a simpler life in those days of few cars and streetcars for transportation. She graduated from North High School in 1937, the years of President Franklin D. Roosevelt, and married Russell Rankin, the love of her life a month after graduation. She gave birth to son Russell Jr., who died in 1996, and to Patricia (Patt).
The Rankins moved to Westchester, California in 1957 when her husband, Russell, who worked for the U.S. Postal Service, was transferred to Culver City.  Mary loved music, and learned to play the violin at an early age.   In her 50s, since she had a talent and love for singing, she performed and traveled with the Sweet Adelines.
The Rankins long marriage of 69 years lasted until Russell died in 2006. Mary sold her home in Chatsworth and moved to the Conejo Valley a year later to be near her daughter Patt in Thousand Oaks.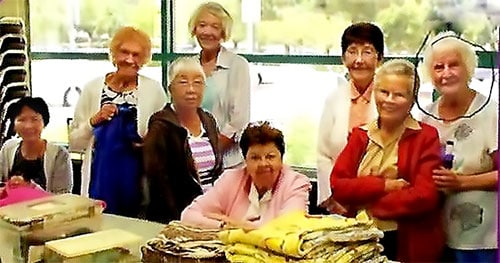 Wanting to be involved and useful, Mary became an active member of the Goebel Senior Center.  She looked forward to participating with a fun-loving group of women each week, referred to as The Conejo Valley Nifty Ladies.  These women would sew nightgowns for children in the hospital and make teddy bears for the police to give to children.  Mary also helped raise money by making and donating her popular handbags to the Goebel center gift shop.  She received a five-year service award for her work at the center.
Mary, who was proud of being independent, was often called "the Energizer bunny" because she kept active and had a curiosity for life. She loved children and living across the street from Los Cerritos Middle School, where her grandson now attends.  Gardening, cooking, quilting, spending time with grandchildren, and making handmade gifts for friends and family kept her busy.  She enjoyed reading biographies and would often read one book in a day or so. She even received her last driver's license from the DMV right after her 100th birthday!
See Below for the Feng Shui Visiting Monthly Energies for
April 5, 2019 through May 5, 2019 
Click here to read last month's March 2019 ~ Energy Blog
See below to read about each of the nine quadrants in your building and what you can expect in the areas where you spend the most time.
CENTER: this energy here this month brings the potential to increase your permanent building's energy to it's highest potential all year.  If your home or business has the potential for legal issues or contracts, this could be the month you decide to list your home or sign a contract on a new business lease.  If your permanent energy has the potential for creativity, travel or academics, then this will be the month when you experience more travel, learning, or coming up with more creative ideas.  If you have delays in the center of your building then you will feel like you are walking through mud and wonder why things feel so stuck for you. With this year's visiting energy and the monthly energy increasing what it is with, expect to enjoy expansion of wealth, good health, friendships, additions to your family, and/or clients.
SOUTH: enjoy this great energy this month in the south for creativity, travel and/or learning.  It is a good month to take an important exam, or study for a new career.  You may also find unexpected travel for you this month.
SOUTHWEST: brings the potential for power and authority.  This is very auspicious energy and is best if it is in your office, or a location that you occupy more often.
EAST:  this period has the potential for wealth but can also bring feelings of betrayal, craving for sugar or alcohol, and/or work with the entertainment business.
WEST: energy has the potential for separation and/or sickness this month with the yearly energy increasing this energy.  Lots of letting go may occur this month for the occupant in the west.  This could be experienced with clearing clutter, more travel, or a breakup in a relationship.   Expect to experience job changes, promotions, retirement or resignations, relationship break-ups, renters or homeowners moving if this is your entry door.  Expect some form of letting go.  If this is your bedroom, you may decide to list your home for sale this month.  Often this "letting go" energy is a good thing which makes room for new experiences!
NORTHWEST: comes wealth and fame.  It also increases the energy that it is with, so be sure to check if you have had your Feng Shui building report done by me to see what the energy is in the Northwest of your building.  That permanent energy will have a greater influence  on you this month if you spend lots of time in the northwest.  THE energy in April will have a greater potential for career development for those in the Northwest.
NORTH: brings the potential here for delays, pain and/or struggles.  If you use this area often, it won't help to force things.  It will be best to go with the flow.  If this is your entrance, it would be best to use another door for the month if possible.
NORTHEAST: this energy brings the potential for whining and complaining.   The energy here this month may bring an increase in contracts which is good for a realtor, or if you have been thinking of selling your home and you spend a lot of time in the northeast, you may list your home this month.  Some may just experience concern over legal issues, or an increase in complaining this month.
SOUTHEAST: during this period the southeast has the potential for great abundance, good health, new relationships and harmony.  Spend time in the southeast this month and enjoy unexpected prosperity with expansion of wealth, health, and/or relationships.  If this is your front door you may have more visitors, new friendships, improved health, and/or wealth expansion!.  If this is the front door of your business or office you may experience expansion of clients and/or wealth.  If this is your bedroom, you may experience a raise, an unexpected increase in your income, improvements in your health, and/or additions to your family this month through engagements, weddings, and/or child birth.
If you would like to know more about having an on-site consultation for your home or business, phone me at 805-523-8488 for a personal quote.  Click here for details.
* * * * * * * * * * * * * * * * * * * * * * * * *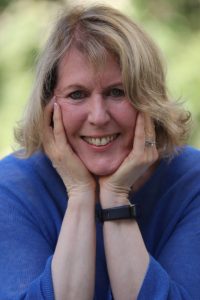 Patt Sendejas, CA CID – CA Certified Interior Designer, author, speaker, and Feng Shui consultant is available for Interior Design/Feng Shui consultations on commercial and residential spaces. Patt is an award-winning kitchen designer, model home designer, and holds a B.A. in Interior Design. She is also a graduate of UCLA's Environmental and Interior Design Program.
Call Patt today for a home or business Feng Shui Interior Design Consultation – 805-523-8488.