The Year of the Dog arrives on February 4 and continues through February 3, 2019.  Delays, pain, and/or struggles is the potential for February's Feng Shui Monthly Visiting Energy.. Meditate in February for your best results!       It will be a slow start to the New Year FOR SOME, especially if you are launching a new business.  Know a slow start helps you make good decisions for long term plans avoiding any impulsive actions.  To receive this energy report early in your inbox, sign-up for my newsletters in the column on the right. Don't forget to check your inbox to confirm your request.   In addition you will receive notice of my Feng Shui Monthly Visiting Energy Video Conference Calls!
If you do not mediate, I suggest you start!  You will be supported in February with the calmer energies if you begin a daily routine of mediation.  Quieting your mind for only 5-10 minutes will help your day flow with amazing synchronicites.  The chances of getting the flu are higher during February, so be sure to relax more to reduce stress, and engage in exercise that you enjoy.  My friend participates with others each morning in the park in L.A. doing Tai Chi; the Ultimate Workout in China. Tai Chi is a philosophical term that means the harmonious interplay of opposing forces.
This time of year I double up on my vitamins, and I take packs of Emergen-C suggested to me by a Feng Shui client years ago, thank you Sherry!  When I feel any hint of congestion, I grab 2 packs in the morning and 2 packs in the evening mixed in water.  With 1,000 mg of Vitamin C per pack gives me about 4,000 mg of Vitamin C daily along with other vitamins in the pack.  Plus I  continue my normal daily vitamins.   This Monthly Feng Shui visiting energy will peak around the time of the arrival of the Year of the Dog; the Chinese New Year's Celebration and arrival comes late this year on February 16, 2018.
Don't be surprised if the American Congress experiences delays in February regarding positive solutions to pressing issues with neither side wanting to let go.   Have faith, and know that March will bring creative results!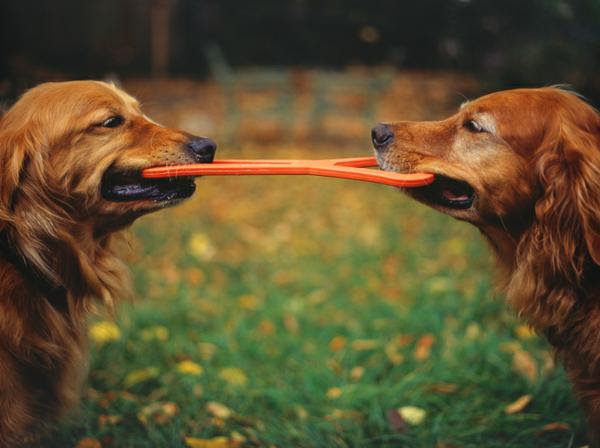 2018 The Year of the Dog ~ Comes Great Change!
2018 will be a year of extremes.  We will have the biggest contrasts in weather, wealth, health issues, politics, the stock market, and relationship changes compared to the last eight years.  Some will increase their wealth and some will loose wealth, as the energy gets stronger from June through September; with the extremes being greatest in July.
Everyone will have their own unique experiences in The Year of the Dog, based on their own thoughts, beliefs, and vibrations,   Life experiences this year will be seen as great contrasts just as we saw in the fires and the floods recently in California, where one home was left standing surrounded by an entire block of devastation.  The Feng Shui energy in each home would explain the results as each home has a different front door location, and each has a different bedroom where the owner sleeps indicating the potential for reoccurring life experiences.  Some homes were build in different 20 year cycles capturing different permanent energy.  So many factors are involved  attracting a buildings Feng Shui permanent energy and is different from one home to the next.   Just as each of us are making different life choices, the energy in our work and home environments are unique to you; reflecting your choices and life experiences.  I find this so fascinating how the energy is quite predictable based on thousands of years of observations by meteorologists in China who developed Feng Shui and Chinese Astrology..
Those who have opened their hearts, appreciate life, speak their truth with kindness, and are aware that there is a bigger picture and purpose for humanity, and understand their infinite connection to Spirit, will find a beautiful unfolding of joy in 2018.  As Feng Shui teaches "EVERYTHING ALWAYS CHANGES", and it is how you RESPOND to change that creates your experience.   Thinking about and doing things that bring you joy, is the secret of life.  Are you sacrificing your joy for someone else's agenda and desires?  When you are able to find and feel joy even wen you think all is lost, know that the Universe is always expanding and your focus on joy is what attracts your prosperity.
So make this year one of change seeing love in everyone and everything.  Remember we are humans BEING, not humans DOING, which means it starts with being truthful to yourself and taking time to meditate.   For many who have been working toward a goal for the last several years, this will be the best year for your potential of success!  Things are changing rapidly this year and your opportunity for success is outstanding!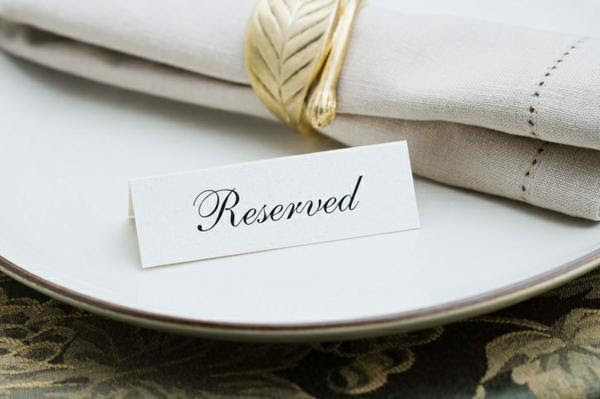 RESERVE YOUR SPOT ~ SEE BELOW FOR MY COMPLIMENTARY
LIVE VIDEO CALL CREATED ~JUST FOR YOU!
Join me Wednesday, February 7th – (5:00 – 6:30 pm PST)
for my first live
Monthly Feng Shui Zoom Video Call
If you are not available to join the live call, sign up to receive the recording.​​​​​​​
On my first call, January 30th,, about the in-coming Year of The Dog, I shared my 2018 Feng Shui Predictions based on the Yearly Visiting Energies.  On that call I discussed the overall 2018 Feng Shui Visiting Energies and what to expect during each month of the coming year.  I started with February 2018, with the arrival of the Year of the Dog, and ended with January 2019.  Watch for this video to be posted on You Tube soon.
The Traditional Feng Shui is based on the cycles in nature of the seasons with the new yearly energies arriving around February 4th each year and continuing through the year ending in January of the following year.   The Chinese New Year will be celebrated with great pageantry on February 16, 2018, and unlike Feng Shui and Chinese Astrology, the Chinese New Year is based on the Lunar Calendar.  The Feng Shui Yearly Visiting Energy always arrives around February 4th and is based on the solar calendar created by Meteorologists in China who observed the cycles of the seasons for thousands of years.  The permanent Feng Shui energies are captured when a home is build and are based on the buildings orientation determined by a compass reading and its 8 directions around the perimeter of the building.  This permanent energy in a building reflects the potential experiences of the occupants.
Each month on my video calls you will receive information on the Feng Shui Monthly Visiting Energies as well as information on the proper remedies needed to place in your home and/or your work environment to support your best outcome.
Included on our monthly calls will be Spiritual information to help you deal with stress in a positive way, resolve conflict among friends, co-workers and family, and understand how changing your perspective and reactions bring about a more fulfilling life.  Discussions will include how to use positive intention to attract the experience and positive energies that you desire.  I look forward to speaking with you monthly and I hope you enjoy my February 7th gift to you, and plan on attending my energy calls each month!
Please click the Register Now button below to receive the call information in your email inbox upon confirmation of your request..  I wish you a wonderful 2018!   Remember if you are unable to attend our live calls you will receive a link to the recording for your convenience!
NOTE: this first Monthly Energy Video is complimentary and in March will be offered at $25.
Click the "Register Now!"  button below to register for both calls with your name and email:
            

* * * * * * * * * * * * * * * * * * * * * * *
See below for the Feng Shui
Visiting Monthly Energies from
February 4th, 2018 – March 4th, 2018
Click here to read last month's January.2017 ~ Energy Blog.

Center:   has the potential for delays, pain, and/or struggles to kick off the Year of the Dog.  This month this energy may also be a challenge for gambling or investing in stocks.  Use this delay energy to meditate, relax, and give yourself plenty of time to accomplish tasks that have a deadline to avoid feeling pressed.  Avoid spending time in the center of your building this month if possible.
South:  increases the permanent energy within your building.  The permanent energy was captured when your building was built.  To find out what your permanent energy is CLICK HERE to save on your 2018 Feng Shui Comprehensive Report by Email now through February 16,2018.
Southwest: this energy has the potential to bring separation and/or sickness along with power and authority.  The Universe loves a void, so use this energy to "let go" of anything that does not bring you joy, and watch how the Universe brings you more!
East:  energy has the potential to bring whining and complaining, feelings of betrayal and/or the potential for robbery.  Robbery is usually not a concern unless you are a jeweler and the East is the front door entrance to your business or where your most valuable items are kept.  Usually the energy of complaining occurs before letting go, so this month will help you get clear by expressing your feelings.
Northwest:  this month's visiting energy brings the potential for power and authority and wealth here. This is very auspicious energy and if this is your office, people will return calls easily! Spend time in this area this month to enjoy more success. This is a great place for your phone.
West: the visiting energy here brings the potential for competitions at work.  If you are self employed this is a good time to step up and be seen.  This will have a bigger influence on you if this is an entry,your bedroom or area where you work most.
North: this month's visiting energy brings the potential for the expansion of wealth and fame.  You could receive recognition this month at work, in school, or in your community.  You may find you need prescription drugs this month if you spend a lot of time in the North.
Northeast: this month's energy brings good health, expansion of wealth, new relationships, visitors, and/or an increase in clients if you are a business owner.  This energy is very auspicious.  This energy benefits you most if this is an entry or bedroom, or office where you work.  This is a great place for your business phone. If you want to get pregnant and this is your bedroom, you may have positive results in February, or you may hear about coming additions to your family through marriage.
Southeast:  this energy brings the potential here for travel, creativity, speaking, presenting, and expansion of wealth and/or new relationships such as; friends, co-workers, or additions to your family.  This is a great area to spend lots of time during February.  This energy expands your career, and may bring you unexpected money if this is an area where you work, sleep, or spend time!
If you would like to know more about having an on-site Feng Shui consultation for your home or business, phone me at 805-523-8488 for a personal quote.

$300 SAVINGS ENDS ~ February 16, 2018 ~
ON YOUR 2018 NEW
HOME OR BUSINESS REPORT
* * * * * * * * * * * * * * * * * * * * * * * * *

Patt Sendejas, CA CID – CA Certified Interior Designer, author, speaker, and Feng Shui consultant is available for Interior Design/Feng Shui consultations on commercial and residential spaces. Patt is an award-winning kitchen designer, model home designer, and holds a B.A. in Interior Design. She is also a graduate of UCLA's Environmental and Interior Design Program.
Call Patt today for an in-home Feng Shui Interior Design Consultation – 805-523-8488.