IN-PERSON: 3-Hour on Site comprehensive consultation for commercial or residential space:
Move forward immediately, increase wealth, improve health, and create harmony. Report includes: drafted floor plan, a 6 page report with energy blueprint, colors, furniture placement, and a list of changes for inside and out, plus a 12-month chart with monthly enhancements for peace, harmony, and abundance. Learn More!  Call Patt for quote and/or to schedule at: 805-523-8488.
BY EMAIL:

Comprehensive 6-Page Feng Shui Report on any building delivered by email:
Client submits their own floor plan and takes their own compass reading on the building. Client will be instructed by Patt how to submit their information.  Your report includes the same comprehensive 6-page written report as Patt's onsite in-person visit. CLICK HERE TO ORDER.
Avoid costly errors when buying, or renting your next home. Patt helps you determine if the Feng Shui energy in a future home will provide wealth, good health, and harmony for you and your family.  You will receive a 2 page overview report. Learn More
Avoid costly errors when buying or renting your next office building or office space.  The buildings Feng Shui energy will determine your future business success for profit and wealth expansion.  You will receive a 2 page overview summary report. Learn More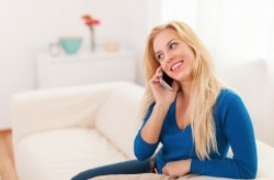 Consult Patt for personality charting, relationship compatibility, career direction, best day to schedule an important event, or best day to start a new project.  If you know the compass degrees of a home you want to purchase or are living in, call and discuss the potential energy for that home with Patt along with receiving remedies to help you move forward in all areas of your life.  Learn More
For returning clients ONLY! If you have had a full comprehensive report on your building in person with Patt or by email Click here for details.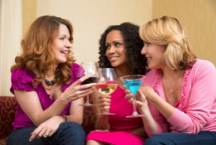 Have Patt come and give Personality Feng Shui™ Profiles to your guests. A fun way for your friends to learn about their innate gifts, career direction, mate compatibility, sleep directions for love and health, and how to identify their most supportive home or work spaces.
Contact Patt at: 805-523-8488.  Contact Patt
FENG SHUI-INTERIOR DESIGN HOME STAGING:
Learn More
INTERIOR DESIGN SERVICES:

INTERIOR DESIGN HOURLY CONSULTATIONS:
Selecting Paint Colors
Create a Color Scheme for your Home
Space Planning – layouts for furniture purchase or placement
Accessory placement – Picture grouping
Shopping with client
Lighting Plan
Kitchen Design Floor Plan
Bathroom Design Floor Plan
Click here to submit your inquiry or phone 805-523-8488 for more information.