Creativity, travel and learning will be the dominate Feng Shui energy arriving December 7th and reaching a peak December 18-23rd.   If you like giving gifts that you have personally created, you will be supported to do that this month.  Those in occupations associated with design, communication, journalism, and travel are all highlighted this month.  If you want to redesign your guest room in anticipation of visitors you will be supported by this month's energy.  Any activity to improve your environment will be fun this month and fall in place easily for you.  You may be surprised at how creative you are as the month continues.  If you would like to receive this monthly energy report before I post on my blog, you may sign up on the right of this page to request my energy reports delivered to your inbox early each month.
This energy in December also supports creative writing.  Over the next four months, if you become clear about how you want your life to be for the next 20 years and write about it, you will have the opportunity to watch your desires unfold beginning in 2019.   To attract the life you want, it is important to speak and write about all the things you love and appreciate in your life now.  Being thankful every day attracts more for you to be thankful for.
All of this can be your experience in December and more!  What an exciting month ahead.  After the visiting energy of delays in November, expect this month to be fun with a pleasant movement forward!  I am always amazed when this energy in the center of a home or business plays out in the lives of the occupants according to the energy potential within their space.  More people will travel to see family and friends this month compared to previous years.
If you sleep in the South or have an entry door in the South, you will have a particularly prosperous month in December.  Be sure to spend as much time in the South to benefit from this energy.
The separation/sickness energy played out in the Southwest last month with Southern California experiencing wildfires causing loss of homes and lives.  That energy will be leaving the Southwest and moving to the East in December.   Overall this month will be fairly calm and yet we could have some challenges in the East.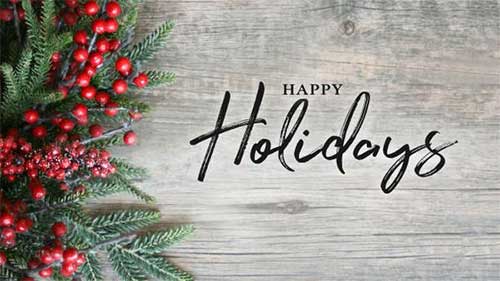 Wishing You the Most Joyful Holiday Ever!
I am grateful for so many of you who read my energy emails every month and for being on my mailing list.  Some of you have even called or emailed me when I have been late getting it out, thinking you had missed it. That is heartwarming to me and you inspire me to continue my Feng Shui work,  Right now I am diligently working on Feng Shui Yearly Update reports for many of you, and I appreciate your loyalty and confidence and I send you a big Thank You!
If you have always wanted a Feng Shui report done on your home or business, at the beginning of the new year is a great time to have a report done because in my written report you receive remedies for every month beginning in February and running through January of the following year.  CLICK HERE to read more about having a home or business report done by email or in person.  Please phone me if you are thinking of purchasing or renting a home or business.  It costs you nothing to phone me and chat about your future plans. Most of my clients who have a consultation, do come back year after year to have an update report done when the yearly and monthly visiting energies change, as it will next year, beginning February 4th, 2019.
See Below for the Feng Shui Visiting Monthly Energies for
December 7, 2018  through  January 5, 2019
Click here to read last month's November.2018 ~ Energy Blog
See below to read about each of the nine quadrants in your building and what you can expect in the areas where you spend the most time.
CENTER: has the potential to bring the occupants of the building creativity, travel, speaking, teaching, creative writing, respect, and improved academics.
SOUTH: Enjoy an abundant December with more wealth, added relationships (clients, friends, or family additions) and/or good health expansion, especially if this is your front door, office, or bedroom.
SOUTHWEST: this energy has the potential to bring wealth and fame to the occupant of this area.  Look for recognition this month if you use this area often!
EAST: this energy has the potential for separation and/or sickness.  You may receive a transfer or promotion, or change jobs this month.  If this is your bedroom you may decide to put your home up for sale this month.  It is a month to let go if you spend time in the East very often during December.  You may also be gone from your home a great deal this month if you spend time in the East.
WEST: the visiting energy here brings the potential for power and authority.
NORTHEAST: the visiting energy here brings wealth, and can bring feelings of betrayal and/or potential for robbery being combined with the 2018 yearly visiting energy.
NORTH: this month's visiting energy brings the potential to increase your permanent and yearly visiting energy to it highest potential for the year!  This area could bring a potential for use of prescription drugs and can cause money loss to those in this area that choose to gamble.
NORTHWEST: this month's visiting energy brings the potential for delays, pain, and/or struggles.  This area also brings the potential for prescription drugs here also.
SOUTHEAST: this energy brings the potential in the Southeast for whining and complaining along with wealth expansion.  The Southeast has been one of the most abundance areas in all buildings this year.  If you work in an office, especially a Real Estate office, look whose desk is in the Southeast this year.  I bet you will find it is occupied by one of the top agents in your company!
If you would like to know more about having an on-site consultation for your home or business, phone me at 805-523-8488 for a personal quote.  Click here for details.
* * * * * * * * * * * * * * * * * * * * * * * * *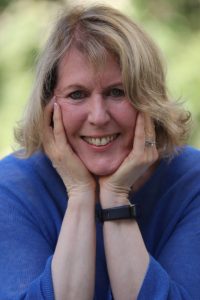 Patt Sendejas, CA CID – CA Certified Interior Designer, author, speaker, and Feng Shui consultant is available for Interior Design/Feng Shui consultations on commercial and residential spaces. Patt is an award-winning kitchen designer, model home designer, and holds a B.A. in Interior Design. She is also a graduate of UCLA's Environmental and Interior Design Program.
Call Patt today for a home or business Feng Shui Interior Design Consultation – 805-523-8488.