Movement forward with power and authority will be the driving energy in October, arriving October 8 and continuing through November 6!  This is a good time for making important decisions and also for your career.  See each quadrant's energy for October when you reach the bottom of this blog.  This Traditional Feng Shui report must not be confused with the American version of Feng Shui that refers to the "Love" corner and "Marriage" corner!"
If you would like to receive this blog in your inbox before I post on my website, just submit your name and email in the box on the right of this blog.  Be sure confirm your request in your inbox!
If you have been following astrology you know that we have had many planets over the past several months in retrograde: Saturn being one This movement forward with many planets is a welcome change for many bringing you new energy and potential for a fresh start.  With Venus (effecting love and our good looks), remember as I mentioned last month, Venus goes retrograde October 8 lasting through November 16.  It will not be a good time to make physical changes with Venus going Retrograde October 8.

Fall brings a change with movement forward!
The Oct. Feng Shui Monthly Visiting Energy Arrives:
Oct. 8 through Nov. 6, 2018
See below to read about each of the nine quadrants in your building and what you can expect in the areas where you spend the most time.
CENTER: This quadrant always effects everyone in the building.  Power and authority is strong in October helping to increase your potential for new career opportunities.  This is a good month to make important decisions.  Remember to avoid making major changes to your appearance during October with a new hair do, or cosmetic changes due to the retrograde in Venus that runs through November 16th.  Relationships may be tested this month, with a possible re-visit to connect with a past love.
SOUTH: Wealth and fame comes to this area this month and also has the potential to increase your permanent energy that was captured in the South when your building/home was built. Having a Feng Shui report done on your home or office in person or by email, will help you better understand what energy is increasing this month in the South plus the permanent energies in all areas of your building.
SOUTHEAST: This energy in the Southeast brings the potential for delays, pain, and/or struggles.   It would be best to choose to work in another part of your home or office this month to avoid delays.  If this is your bedroom you may have a challenge getting going in the morning and you may forget things and have to return.
EAST: An increased desire to create comes to those spending the most time in the East this period.  This energy is great for travel, academics, creativity, creative writing, and any endeavor that is associated with teaching or the creative arts such as: acting, designing, or writing.  If this is your front door, get ready for more travel in October also!
NORTHEAST: This energy increases what it is with.  Since this year's visiting 2018 energy here has been whining and complaining all year reaching a peak over the summer, you will see this energy continue to be the tendency through October.  If you rarely complain about much, you will find this year has been more of a challenge for you noticing more things that cause you concern if the Northeast is an important area for you in your building, for example; your front door, bedroom, family room, bath or kitchen.
NORTH: This energy supports "letting go".  Think about what no longer serves you.  Because the energy of separation is always followed by whining and complaining, you may have already been thinking about making a major change related to a relationship,  your career, and/or lifestyle, helping you to have movement forward with new desires. With Venus in retrograde this period, it may be challenging to avoid being critical. Your focus on love and appreciation vs fear and criticism brings more success for your movement forward, even if others may be unhappy with your decision.
NORTHWEST: Wealth comes to the Northwest this month.  You may find you enjoy more fun activities and entertaining this month if this is your front door or family room.  If you are planning a trip to Vegas you may enjoy unexpected winnings!  Enjoy unexpected wealth if you spend time much time in the Northwest.
WEST: Abundance comes to those who spend the most time in the West this month.  You may have an increase in clients, projects, sales, and/or work if this is your office or front door of your business.  If this is your bedroom, you may experience additions to your family with a marriage, birth of a child, inheritance, and/or unexpected gifts.  If this is your home's front door you may have more visitors in October.  If you are selling your home, you may have a buyer coming to you this month!  This energy is said to be like a rich uncle coming to visit bringing you gifts.  This is the energy referred to in Feng Shui as being like a "rich uncle" coming to visit.  Enjoy this cycle. Spend time here this month as much as possible to receive more abundance.
SOUTHWEST: The energy in the Southwest brings whining and complaining.  If you notice that you are complaining more, it is a sign you need to become clearer about what is most important to you.  The energy in the Southwest in October will have a great effect on you this month especially if this is your bedroom or an entry door used more often.  Be sure your intentions are positive and clear in order to attract exactly what you desire with positive movement forward!
If you would like to know more about having an on-site consultation for your home or business, phone me at 805-523-8488 for a personal quote.  Click here for details.
* * * * * * * * * * * * * * * * * * * * * * * * *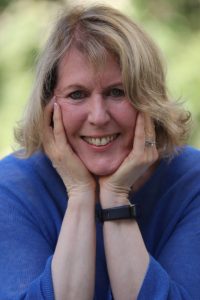 Patt Sendejas, CA CID – CA Certified Interior Designer, author, speaker, and Feng Shui consultant is available for Interior Design/Feng Shui consultations on commercial and residential spaces. Patt is an award-winning kitchen designer, model home designer, and holds a B.A. in Interior Design. She is also a graduate of UCLA's Environmental and Interior Design Program.
Call Patt today for a home or business Feng Shui Interior Design Consultation – 805-523-8488.