Academic success and career development is the visiting energy for September, arriving September 8 and continuing through October 7! Most will feel a shift with movement forward. This is a good time for career and back to school activities with this new energy giving everyone a new outlook with the ability to focus and excel more easily! Academic success is to be expected this month!  See each quadrant's energy for September when you reach the bottom of this email. This Traditional Feng Shui report must not be confused with the American version of Feng Shui that refers to the "Love" corner and "Marriage" corner!"  If you want to receive this monthly report in your email box early each month, just submit your name and email in the box to the right of this page. Scan my website for other free offerings as well!
In Traditional Feng Shui we are taught that everything in our environment has an effect on us. For example: the earth, referred to as the study of geomancy, for instance. Geomancy is the art of placing or arranging buildings on sites auspiciously; the study of the land. When I consult on a home or commercial space it is important to look at the building's placement on the land. In Feng Shui this is called "Form School". The cycles of the sun, moon, tides, stars and planets are also important to consider. The colors we surround ourselves with vibrate at different speeds also causing movement of energy and impact us each differently.
If you have been following astrology you know that we have had many planets over the past several months in retrograde: Saturn being one of them began its retrograde April 17 and moves forward on September 8th. Saturn often teaches us our biggest life lessons with up and downs happening over a several month period. Others are Mercury (effecting communication and contracts) that went into retrograde July 25, and moved forward August 18th. Mars (effecting our stamina and energy levels, that you need in order to win when faced with competition gives us courage) has been retrograde since June 26 and moved forward on August 27. This movement forward with many planets is a welcome change for many bringing you new energy and potential for a fresh start. With Venus (effecting love and our good looks) this is the time to dress up and get that new look before Venus goes retrograde October 8 lasting through November 16. It will not be a good time to make physical changes when Venus goes Retrograde October 8.
Back to School Academic Success!
It is important to make sure you and your kids get the best nights sleep for career and academic success! I always work up a personality chart for my clients when consulting on the home or work environment because then I know the most supportive position for their bed and desk. You may want to order my personality charting system for only $3.33 and chart anyone you desire to learn their best directions, and personality traits!
The Chinese Feng Shui Master has long said that the most important thing to career, wealth, and academic success is good health. To achieve good health it is important to get a good nights sleep because your body heals itself at night when you sleep. During the 45 minute -1 1/2 hour rem (rapid eye movement) sleep time, the body goes into a deep sleep. This happens several times a night and is most beneficial for healing.
According to Feng Shui there are several important things to AVOID in your bedroom in order to help improve sleep and in turn achieve academic success and advance your career . 1) having a mirror at the feet of the sleeper. 2) plants with spike leaves, especially pointing toward the sleeper as pictured below. 3) having electronics too close to the sleeper's head; lamps, computers, clock radios, and/or TV's. If you cannot move a TV then just throw a towel or fabric over it when you sleep. 4). Avoid sleeping in a four poster bed, because it causes the sleeper to feel unsettled if waking in the middle of the night. In the dark the posts give the illusion that someone is standing next to the bed.
Client Testimony for Academic Success:
This testimony came in an email several years ago regarding a back to school story. I thought you would like to see how important bedroom's are to your health and academic success!
Cena wrote: "I just have to tell you that after your class I was able to improve my son's academic success! , I went to my 7th grader's bedroom – (a Yin Earth according to Feng Shui). He wanted his room to be an underwater theme-so I painted it a deep blue color with orange "coral" and fish swimming on the walls throughout -the ceiling is also painted to depict what it looks like when you sit at the bottom of the pool and look up. He and his father had built an enormous wooden bunk bed – that he was originally supposed to sleep "on top" of – but after they changed the room around he began sleeping underneath it.. and had placed his mirror – get this = AT HIS FEET! I should tell you that his first day of middle school – he's been beside himself with fear, unrest, upset – and has had an enormously difficult first week of school. He even went to see the therapist on staff at the school.

The great thing is that he is VERY verbal and articulate – and he was able to verbalize everything that was going on for him.. and that week (Thursday) was when I took your class. The next day – I showed the kids my materials and we figured out the chart – and we removed the mirror, moved him back on top and lowered the density of the mattress so he has more room from the ceiling – the next morning – and since then – He has been MARKEDLY better! He's eating again, not going to the bathroom as much – and his stomach issues have very much decreased – Yes – It's his second week of school so he is getting more used to the expectations and teachers – but even he thinks that it's made a huge difference. So – What can I say? Thank you so much! – Looking forward to learning more in the near future – Be WELL! Cena Block, Owner of sanespaces.com.
Thank you Cena, I find it amazing to see that the personality typing is validated by your son being an Earth – yin and when an Earth – yin type is upset it usually shows up with them having stomach problems. Glad he has had such wonderful academic success since you made the changes! Click here to learn about your personality!
The Sept. Feng Shui Monthly Energy
Sept. 8 to Oct. 7, 2018
See below to read about each of the nine quadrants in your building and what you can expect in the areas where you spend the most time.
CENTER: This quadrant effects everyone in the building. Watch as careers expand this month. This month's energy is great for starting a new career, your own business, or just being recognized by your peers or management.
SOUTH: This energy supports "letting go". Think about what no longer serves you. Because the energy here in the south in August was about whining and complaining, so if this is an area you are in a lot, such as; your bedroom or office or an entry you use often, then you probably know what you need to "let go" of this month. Pay attention to how you feel. Ask yourself what is important to you and what causes you stress in your life? If anything is bringing you down, see how you can focus on more joyful thoughts, and allow yourself to "let go" of the things that cause you concern. Ask the Universe to help you let go of people, activities, and/or thoughts that are not in your highest good. Remember, you don't need to know how, just know what is important to you and what will bring you the most happiness and allow the Universe to line things up for you!
SOUTHEAST: This area brings the potential for power and authority this period. This energy helps increase your career. This is one of the most auspicious energies and areas this month in any building. This area has the potential this entire year to bring abundance, a promotion, recognition, an increase in friends, clients, or visitors to your home if this is your bedroom or guest room. If this is your bedroom and you want to get pregnant, or expect a promotion, and you have not gotten good news yet this year, this month could be the month for your success! This energy may also show up as additions to your family, such a a marriage, or may brings an increase in abundance and wealth expansion. Enjoy this area in September. To benefit from the auspicious energy, this must be an area you spend a great deal of time!
EAST: This energy this cycle in the East brings the potential for delays, pain, and/or struggles. You may find more arguing this month if you spend a lot of time in the East this month. Also you may experience teeth problems. If that is the case be sure to take care of teeth issues and/or any other physical issues before the retrograde in Venus begins October 8th! Use this area to relax and choose to work in another part of your home or office this month to avoid delays.
NORTHEAST: Wealth and fame comes to this area this month. This energy brings an increase in your permanent energy as well. If this is an important area of your home or work where you spend a great deal of time, or is a door where you enter and exit often, it will have a stronger impact for you.   This energy increases what it is with. Having a Feng Shui report done on your home or office in person or by email, will help you better understand what energy is increasing this month in the Northeast quadrant of your building.
NORTH: The energy in the North brings whining and complaining. If you notice you are complaining a lot, it is a sign you need to become clearer about what is important to you, especially if this is your bedroom or an entry door. Be sure your intentions are positive and clear in order to attract exactly what you desire! People in the North this year may be feeling frustration about moving forward, hang in their as this too will pass.
NORTHWEST: This is a great month in the Northwest to experience an increase in clients, friends, expansion of families, good health, and/or wealth expansion. This is the energy referred to in Feng Shui as being like a "rich uncle" coming to visit. Enjoy this cycle. Spend time here this month as much as possible to receive more abundance.
WEST: This energy increases what it is with. Since this year in the West has great separation energy, you will see the biggest separation occurring in September in the West. Those who work in the West may leave their jobs, be promoted and move up. If your bedroom is in the West you may list your home or sell it during this cycle. Other issues may occur related to health or relationships for anyone who spends a lot of time in the West in September. Having a Feng Shui report done on your home or office in person or by email, will help you better understand what energy is increasing this month based on the permanent energy in your home or office.
SOUTHWEST: This energy is great for travel, academic success, creativity, creative writing, and any endeavor that is associated with teaching or the creative arts such as: acting, designing, or writing. If this is your kitchen, be prepared to get creative with meals this month! If this is your bedroom you may travel more this month, or have an increase in dreams, or start that book you have been putting off, or take art classes. Pay attention to your dreams they will help guide you with new insights.
If you would like to know more about having an on-site consultation for your home or business, phone me at 805-523-8488 for a personal quote.  Click here for details.
* * * * * * * * * * * * * * * * * * * * * * * * *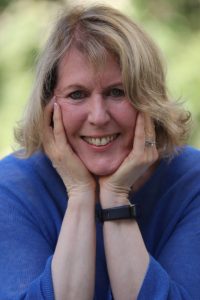 Patt Sendejas, CA CID – CA Certified Interior Designer, author, speaker, and Feng Shui consultant is available for Interior Design/Feng Shui consultations on commercial and residential spaces. Patt is an award-winning kitchen designer, model home designer, and holds a B.A. in Interior Design. She is also a graduate of UCLA's Environmental and Interior Design Program.
Call Patt today for a home or business Feng Shui Interior Design Consultation – 805-523-8488.