"Whatever the mind of man can conceive and believe, it can achieve. Thoughts are things! And powerful things at that, when mixed with definiteness of purpose, and burning desire, can be translated into riches."
– Napoleon Hill
Have you noticed how fast everything seems to be moving?  Get ready for a wild ride!  This recent report gives you a better perspective on the flow of energy now compared to 20 years ago when creating something that would change societies behavior would have taken several years or decades.  The report was on the top 10 things kids today would not recognize listing the most unrecognized as #1:
Here is the list:  #10 Phone books,  #9 TV Guide Magazine,  #8 Rotary Dial phones, #7 Video Rental Stores like Blockbuster,  #6 Pagers (beepers),  #5 Portable players: walk-mans, and even cassettes and portable cassette players or in-car cassette players,   #4 Video Cassette Recorders on your TV: VHS and Beta Max,  #3 developing photos at your local store or photo lab and having to wait for your photos.  #2 Dial-up internet access: especially not receiving internet through your phone.  Last but #1 is: the Floppy Disk with a "save" icon image that still appears on your computer,  Click here to view this info on Your Tube to put this in greater perspective!
The energy around us is moving much faster than ever before and our thoughts are also moving fast.  Sometimes faster than you can speak and you may often think you said something when you only had thoughts of it.  That makes for challenging communication so you may need to force yourself to slow down even though you feel like you are in the fast lane.
This means that if you have worked on training your thoughts to always be positive then you will reap the benefits of this fast moving energy that is making a quantum shift on our planet right now.  Plus I am constantly asking questions to the Universe in order to choose the best direction for me, because things are changing so quickly.  When I slow down I can see the signs or receive messages in thoughts as the Universe blesses me with answers.  We all have guides and angels just waiting to support us, but it helps to ask and then allow, without resistance their lead.
Get ready for this new wave of energy that creates worlds with our thoughts and words!   May brings separation energy to the heart of the country and/or the center of your building.  This will help everyone to let go of any resistance to move forward!
Put out a mental intention and know that everything is happening for your good.  Be positive!  Letting go is key to going with the flow.  Being non-resistant, and focusing on what you want, and never allowing a single doubt to enter your mind, because if you trust, are disciplined, and focused you will attract positive things in your life.  Trust and you will see, this works.    Take care of things immediately and be responsible.  That is where the discipline comes as you train your thoughts to be positive.
​​​​​​​You are the one co-creating with the Universe.  When you understand this fully, doors will open for you in ways you have never dreamed.  I love coaching on manifesting your desires because I get some great feedback from clients like Joan who recently sent me this great message below: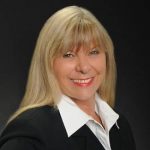 "Thank you Patt!  Your wisdom, motivations and positively empowered me to have a breakthrough in my business. The recent amazing series of events is not just coincidental. I truly believe that the universe was listening! It works!
When you think about and write down your intentions, they really happen.
My real estate business was quiet but suddenly around mid-April, I got 2 new listings and several new Buyers and Sellers simultaneously. Your positive energy was most definitely an inspiration and I am so grateful.  Naturally, there are disappointments along the way because everything is not always perfect.  Having a positive mindset has empowered me to handle the obstacles. Your guidance has been an instrumental part of my successes.   With Gratitude," –
Joan Fields-Evans,  Keller William Realty Westside: 310-714-2151 
    * * * * * * * * * * * * * * * * * * * * * * *
The month's May visiting energy has the potential to bring separation and is helping us all to let go of the past, and create new ways of being, which takes a great deal of discipline, along with positive thoughts, actions, and words,   Remember energy is not good or bad, it is the spin we put on things with our own perspective that causes how we react to each unique experience in our life.
With separation energy this month I have a friend traveling out of town to see her son graduate from ASU!  Both, mom and son, will be experiencing a form of separation this month!  He leaves college, and she no longer pays for his education and gets to take a trip to enjoy a long anticipated celebration of his graduation day!
Get plenty of rest and take good care of yourself because it is when you are stressed or feel tired that you attract experiences you do not want.  Get in the habit of asking yourself, "How did I create this?", when something comes in you do not want.  Resist attempting to control everything, or you will run into more challenges.  If you need help, get a copy of my book Letting Go to Create a Magical Life where I give you step by step instructions on how to "let go" and create the magical life you desire.
To Order my Letting Go Book –
At the end of each chapter is a
step by step guide to become
more allowing and accepting
of change in
order to go with the flow,
reduce stress and
enjoy your life.
* * * * * * * * * * * * * * * * * * * * * * *
Unlimited Viewing for NEW Video Training
​​​​​​​for the May Monthly Energy is Available for viewing NOW!
Remedies & Energies  (Recorded April 26th)
In this video I use a Power Point to share with you information on the proper
remedy that you will need to place in your home and/or
your work environments to support your best outcome.
CLICK HERE to Order my 
April 26th Video Zoom Training Call for May's Energy!
* * * * * * * * * * * * * * * * * * * * * * *
See below for
Feng Shui Visiting Monthly Energies for:
May 5th, 2018 thru June 4th, 2018
(CLICK HERE to read last month's April, 2018 ~ Feng Shui Energy Blog)
Center:   this month's visiting energy brings the potential in the center of all buildings and in the heart of a country, to have people in those environments experience separation, change, and the potential for sickness.
South:   this month the visiting energy here in the South brings a potential for power and authority.  If this falls in your child's bedroom you may see more leadership qualities emerge this month with this energy.  The energy has a stronger effect on individuals when they spend a lot of time in this energy, such as a bedroom where sleep occurs.
Southwest: this month's visiting energy brings the potential to for wealth, expansion of family members through births or wedding, new clients, and or good health.  This energy is like a rich uncle coming to visit and bring gifts.  If you are traveling to Vegas for a fun weekend of gambling, see if you can figure out the location of the Southwest in the casino and spend more time in that area for unexpected winnings!  Enjoy this Southwest energy in May!
East:  This energy brings an increase in the permanent energy of the building to its highest point of the year.  If you have the energy of abundance in the East you will see more of that in May.  If you have the buildings permanent energy of delays in the East that will be the energy that is increased in May in the East.  Increase the remedy you have been told to use in the East if you have had your comprehensive report done by me on your building!
West: the visiting energy here brings the potential for travel, creativity, creative writing, teaching, and learning new information.  This is also a good place to meditate during May.
Northeast:  the visiting energy here brings the potential for delays, pain, and/or struggles.  This can often be a challenging energy if you have a project deadline that needs to be completed.  It would be best to work in another area during the month of May if you was to get things done quickly.  The monthly energy reaches a peak around the 20th of the month so if you are spending a lot of time here in the Northeast in May, you may find that as the month continues you are challenged with delays and forgetting things.
North:  the potential energy visiting here in May brings the potential for wealth, but combined with the yearly visiting energy this month brings the potential for arguing in this area and the potential for teeth problems.
Northwest:  this month's visiting energy brings the potential for whining and complaining.  This many come from clients you are working with if your desk and/or phone are in this area, or it can come from family members.  Allow any complaining to roll of you as this may not be your issue and some people just need to vent.
Southeast:   this energy has the potential to bring wealth and fame.  Whoever occupies this energy this month may find they are recognized for a job well done, or may receive a raise, or has unexpected wealth coming.  Enjoy any surprises of abundance you may receive if your front door, bedroom or desk are in the Southeast.
If you would like to know more about having an on-site Feng Shui consultation for your home or business, phone me at 805-523-8488 for a personal quote.

* * * * * * * * * * * * * * * * * * * * * * * * *

Patt Sendejas, CA CID – CA Certified Interior Designer, author, speaker, and Feng Shui consultant is available for Interior Design/Feng Shui consultations on commercial and residential spaces. Patt is an award-winning kitchen designer, model home designer, and holds a B.A. in Interior Design. She is also a graduate of UCLA's Environmental and Interior Design Program.
Call Patt today for a home or business Feng Shui Interior Design Consultation – 805-523-8488.