Schedule a Private Hour Phone call with Patt and Improve Your Wealth, Happiness, Health, and FeeLove.
Use Personality Feng Shui™ to Change Your Relationships, Environment and Change Your Life!
In our one hour phone call you will learn the same secrets of well being and prosperity used by Disney, Donald Trump, Prince Charles, News Corp, Hyatt Hotels, MacDonald's, and Farmers' Insurance Group. One 60-minute phone call can help unlock the positive energy that's waiting to be delivered to you, and change your life forever!
I have helped thousands of people using Personality Feng Shui™ and I've seen time and time again just how important your personality is to shaping your environment and your life.  But what's right for one person may be wrong for another. That's because we all fall into one of eight different categories based on our own unique Personality Feng Shui™ type. In addition, the home we live in has its own energy that must be taken into account.
Feeling lost and wondering what your purpose is?  During your one-on-one phone consultation, I'll provide a Personality Feng Shui™ charting for you that identifies your unique personality profile, the best career your success, compatibility with co-works, friends, and family members and how to improve those challenging relationships.  Understand how your success potential relates to your Personality Feng Shui type™.   For an added bonus if you  fax or e-mail me a floor plan before we get started I can gain a clearer understanding of your space and how best to support you on our call!. Find out what direction to place your bed and your office chair to see expansion of wealth, stronger relationships, and good health. Once we discover this important information, I can provide you with a completely customized approach to help your life.
A Personalized Plan For Your Success
After you have learned about your specific Personality Feng Shui type™ you can go choose to focus on the areas of your life that are most important to you. You can use this 60-minute call to target any area of your life where you're looking to create a positive change. Are you concerned about an illness or your long-term health? Are you constantly worried about money or the lack of growth in your career? Perhaps it's the personal relationships in your life that seem to be struggling. Maybe you just feel stagnant and frustrated, like you're walking through mud and can't seem to get any momentum. Or that contract, client negotiation seems to be so close only to slip away. These are just some of the areas that we can specifically target to achieve the improvements you desire. You will receive simple suggestions to create powerful and positive solutions to change your emotional, financial, physical and interpersonal well-being.
In this telephone coaching session you can use the time to gain clarity to make an important decision, or receive coaching on the law of attraction so your desires become reality through a simple manifesting technique you will learn.  Understand what to say to make a heart to heart connection to anyone.  You may also request phone coaching for your environment and if you send me a floor plan and a compass reading, then I can give you critical changes to make to your environment that can move you forward fast toward your desires goals. Click the Buy Now button at the bottom of the page and I'll show you what I mean!
A Profitable and Powerful Tool in Real Estate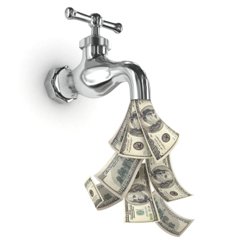 I have used my expertise in Personality Feng Shui™ to help realtors gain valuable information to increase their listings, and help them sell properties quickly! Use my expertise in Personality Feng Shui™ and my 25 years of design and architecture experience to avoid costly mistakes when selling or buying a home.
Have you ever walked into a home or business and the space felt inviting? Conversely, have you entered an environment that makes you feel anxious, tired, or stressful? I'll explain why this happens, and how to make a home's energy work for you! Why do some realtors report a steady stream of clients at open houses, while others have people drive by but never stop? The answer lies within Personality Feng Shui™ typing. If you are a home-buyer, the tools I'll share with you can help you find the perfect home to match your personality type, and create a positive and nourishing environment. If you are selling a home, these same techniques can be applied to increase your profits and cut down on the time your property is listed. This has worked too many times for too many people for this to be a coincidence!
Personality Feng Shui™ and the Power of Chi
The energy of a space is referred to as chi. You've probably heard people say a home or building has a "good energy" or "good vibes," which is really just another way of saying it has "good chi" and is a pleasing and comfortable environment. This chi is very real and very powerful, and I can't wait to help you discover how it can positively affect your life. In real estate, good chi is what can attract buyers to a listed property (or even unlisted in some cases) and helps to sell a home quickly. In your personal space, good chi is what supports wealth and increases cash flow in your life, and helps people to feel energetic and healthy. Here are just some of the things we can accomplish during our one-hour phone call:
Learn quick tips you can use immediately to transform the energy of your home into a space of positive chi to support health, wealth and relationships
Discover how to fix the stuck energy, delays, and blockage to positive chi to quickly transform an environment and your life
Chart your office and work environments to ensure profitability and successful negotiations with clients
Realize the secret of selecting the perfect property that matches your personal East/West Group to insure long-term happiness and success
For realtors, save money and sell quickly by learning the secret of a quick client personality assessment and the ancient Five Element Theory
Prevent potential buyers from slipping away. Increase your closing rates and profits by holding onto more clients with simple Personality Feng Shui™ remedies
For home buyers or expanding businesses, I help you select the perfect location for your home or business location for your success and happiness.
I can help you with all of these areas and more! Just schedule a call by clicking the "buy button" below and we'll start to change your environment and your life!
Erica Rihter Realtor for Coldwell Banker

"I am a realtor and I decided it would help me to sell homes quicker if I took Patt's tele-class. I am so glad I did. It made a big difference in my business because I used my own home as a project in the class to learn quickly. Patt walked us through using the workbook and we were able to go back and listen to the live class by recording. I found the more I understand about the important changes I needed to make, the more I followed Patt's suggestions and watched for results; I became just amazed. My business had slowed down, and when I started adding the correct elements to the places that were most important, my phone began to ring with potential clients. I was even receiving e-mails from clients I had not heard from in several years to schedule an appointment to list their homes." – Erica Rihter Realtor for Coldwell Banker
Often times a Feng Shui consultation can thousands of dollars!
This special offer is packed full of valuable, personalized information for you to use right away.
This is a Special Offer ~ $97.00 ($250.00 value)
Your life is bound to improve!
I look forward to our call. I am offering you 100% – 30 Day Money Back Guarantee Satisfaction Guaranteed
Sign Up NOW!
I can't guarantee that this low price will be offered again, so ACT NOW!
Once you have made your purchase, click to e-mail me with three days and three times you are available so I can schedule our call. You will be instructed on an easy way to send me the following information I need to help best you:
1) Your month and year of birth.
2) A floor plan of your home or business (Optional)
3) How to take a compass reading so that I can help you on a deeper personal level with changes unique to you and your building's energy blueprint. (Optional)
* Note: I apply information from the compass reading that is based on an "ancient nature science" of mathematical calculations.
Purchase Now Via Secure Online Server!
Congratulations! You have made a good decision and I look forward to connecting with you!
Don't Wait!
P.S. Because I want to make sure you get my full attention, I limit the number of phone consultations I schedule each month. This schedule allows me to focus on my on-site client consultations, comprehensive email reports, Feng Shui trainings, and my speaking engagements.
Here's my offer… If for any reason you don't feel you got value from our call you get 100% of your money back and we part as friends. It's not a problem. I want you to walk away with more clarity and specialized strategies than you can even imagine right now.