Abundance is coming in August!   To receive this monthly energy blog early in your inbox just submit your name and email in the box in the column on the right.  Receive tips on clearing clutter in my downloadable link on the right for Mind Over Clutter!
I hope you are enjoying your summer.  Here in California our climate temperature has escalated.  I am pleased we put in a pool last November and it has brought some fun summer celebrations.
On July 28th my family celebrated my mother's 100th birthday with a swim party.  My mom has maintained good health, and studied for her driver's test to receive her updated license.  At this time she rarely drives, but does love the feeling of independence.  She cooks, gardens, sews, and enjoys working puzzles living independently in her own home.  See her photo below.
My mom is often asked what keeps her looking so young.  I believe it is her positive attitude, and her active lifestyle doing the things she enjoys, and embracing alternatives including her Nikken Wellness home. 
Nikken is a Japanese research and development company which offers a mattress with the natural magnetic load stone from the earth.  Complimenting sleep is far-infrared (from the sun's energy) in a comforter (my favorite)!  She drinks Nikken's Pi-Mag water, breathes clean air with her Nikken air-purifier, which has negative ions for a feeling of well-being.  Plus I always adjust her monthly energies for Feng Shui!
Ready for Abundance Coming in August!
This is the month when the greatest abundance comes to every home.  This means you can expect good health, possible pregnancy if you are wanting to have children, an engagement, adding a new member to your family.  Wealth expansion is good this month also.  Great for open houses with more prospects coming to view your home, and money coming from a sale.  Some of you may just enjoy more visits from family and friends this month.  This month is like having a rich uncle come to visit bringing you abundance.  Be clear about your intentions.  Be open to new opportunities!  Be sure to be aware of any ways you could be losing money!
Have you walked your property to see if you are leaking energy? I had a client whose family would give him gifts of play money during the holidays
because he complained so much about money loss, his wife told me.  When I walked his property, it was easy to see that with the downhill slope of his yard and no protection to stop the energy, he was constantly losing money.
If you are having reoccurring and unexpected money loss you may need to add some remedies to keep from loss of abundance.  Anyone living on a hill has a bigger challenge to keep energy from naturally flowing down the hill.
Even if you live in an apartment your lack of abundance could be coming from your open balcony that has railings that allow for energy to pass between the rails.  If this is the case for you, add potted plants along the rail, or add a row of bricks or wall blocks to stop any energy that could be flowing off your balcony preventing you from enjoying more abundance.
If you have plants along a chain link open fence or no fence or wall around your property, and there are gaps between plants, you could be losing energy between the gaps.  Fill in with more plants or add railroad ties, or a small block wall along your property to hold in the wealth and abundance!
I go into this at great length in my Feng Shui Crash Course
The August Feng Shui Monthly Energy
Aug. 7 to  Sept. 7, 2018
See below to read about each of the nine quadrants in your building and what you can expect in the areas where you spend the most time.
CENTER: This quadrant effects everyone in the building.  This is a great month to increase clients, friends, expansion of families, good health, and/or wealth expansion.  This is the energy referred to in Feng Shui as being like a "rich uncle" coming to visit bringing your abundance.  Enjoy this cycle.  We do have a retrogrades going on this month which could feel like none of your efforts are working.  Trust that all is well.  It won't help to force things.  Go with the flow and know as the retrograde ends Aug. 18th and the Feng Shui energy peaks around Aug. 22nd, you will begin to see abundance flow.  Enjoy the rest of your summer and take advantage of a relaxing pace knowing that all is good.
SOUTH:  The energy in the South brings whining and complaining.  If you notice you are complaining a lot, it is a sign you need to become clearer about what is important to you, especially if this is your bedroom or an entry door.  Be sure your intentions are positive and clear in order to attract exactly what you desire!
SOUTHEAST:  This energy brings a potential for abundance and wealth expansion.  Enjoy this area in August.
EAST:  This area brings the potential for power and authority.  This is a good energy that may increase your career if the East is an area you work or spend time more in.
NORTHEAST:  This energy brings an emphasis on letting go.  Think about what no longer serves you.  Pay attention to how you feel.  Ask yourself what is important to you and what causes you stress in your life?  Be willing to seek a more uplifting environment whether that is your home, or your friends, or your co-workers.  If anything is bringing you down, change your thoughts about it, or find something that brings you more joy.  Be positive and know you are abundant!   Your focus on what you want attract it.  You don't need to know how just know what is important to you and what will bring you the most happiness.
NORTH:  This energy is great for travel, academics, creativity, creative writing, any endeavor that is associated with teaching or the creative arts such as: acting, designing, or writing.  If this is your kitchen, be prepared to get creative with meals this month!  If this is your bedroom you may travel more this month or have an increase in dreams.  Pay attention to your dreams.  Don't forget to check the entrance to the building where you work, or your office!
NORTHWEST:  This energy increases what it is with.  Having a Feng Shui report done on your home or office in person or by email, will help you better understand what energy is increasing this month in the Northwest quadrant of your building.
WEST:  Wealth and fame come to this area this month. This energy brings an increase in your permanent energy as well.  If this is an important area of your home or work where you spend a great deal of time, you may find that you are letting go of something this year and making great change in your life in 2018.
SOUTHWEST:  This energy brings the potential for delays, pain, and/or struggles.  Combined with the retrograde this month you may feel like you are walking through mud if you spend a lot of time in the Southwest.  If this is an important area of your work or home know that you may feel frustrated if you are working on a big project and want to get it completed quickly.  Use this area to relax in August and choose to work in another part of your home or office this month.  Remember this too will pass!
If you would like to know more about having an on-site consultation for your home or business, phone me at 805-523-8488 for a personal quote.  Click here for details.
* * * * * * * * * * * * * * * * * * * * * * * * *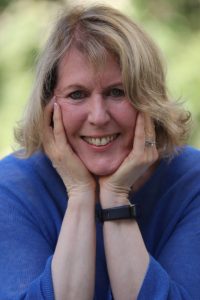 Patt Sendejas, CA CID – CA Certified Interior Designer, author, speaker, and Feng Shui consultant is available for Interior Design/Feng Shui consultations on commercial and residential spaces. Patt is an award-winning kitchen designer, model home designer, and holds a B.A. in Interior Design. She is also a graduate of UCLA's Environmental and Interior Design Program.
Call Patt today for a home or business Feng Shui Interior Design Consultation – 805-523-8488.