Check out what our happy client's have to say…..
Susan Warren, Simi Valley, CA.
Hi, I'm Susan Warren and I'd like to take a moment to introduce you to Patt Sendejas.
---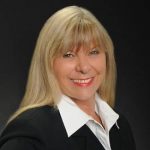 Thank you Patt! Your wisdom, motivations and positivity empowered me to have a breakthrough in my business. The recent amazing series of events is not just coincidental. I truly believe that the universe was listening! It works!
When you think about and write down your intentions, they really happen.
My real estate business was quiet but suddenly around mid-April, I got 2 new listings and sereral new Buyers and Sellers simultaneously. Your positive energy was most definitely an inspiration and I am so grateful. Naturally, there are disappointments along the way because everything is not always perfect. Having a positive mindset has empowered me to handle the obstacles. Your guidance has been an instrumental part of my successes and knowing how to handle the down times too. With gratitude.
Joan Fields Evans – Your Real Estate Pro, Keller Williams – 310-714-2151 
---
Patt I wanted to share with you what happened this morning. The year started out with my tenants calling and emailing me about various things needing to be fixed in their units. In all the years I've been managing my properties I have never seen the amount of repairs requested in a short amount of time. Usually I will get a call every 4-6 months from one of my tenants that a minor repair needs to be made, but never from multiple tenants in a week's time!
This morning I received a call from yet another tenant that his water heater was not working. This didn't make sense as we had just replaced it with a new one earlier last year. The water heaters in this particular complex are locked, and since I had to fire my property manager last year it meant I had to figure out how to get a key to a plumber in the area. After looking at my options I finally decided to make the 3 hour drive there to fix the problem.
While getting ready to leave I remembered reading your monthly Feng Shui energy report and seeing something on separation and/or sickness in the North. I had not put your suggested January 2015 remedies in place yet so I decided to take a minute and get that done before I made the drive.
I went to our bedroom and turned over the comforter to the white side and moved metal into the room. It was not more than 5 minutes afterwards that I got a call from the tenant that the hot water was working!! I could not believe how fast that was!! Thanks so much for being right on with your recommendations! I was so relieved not to make that 3 hour drive.
R. Rose – RS Ventures, LLC
---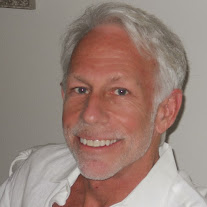 Patt Sendejas came to my office on Friday to consult with me for Feng Shui. I started making some of the changes Patt suggested immediately and by Monday I had received a $2,600.00 payment from a client who had owned me money for some time, and another client who I had not seen in a couple of years called me to purchase $2,000.00 of my cosmetic line.
We have seen a noticeable increase in business expansion since our Feng Shui consultation with Patt.
Dr. Clair, a co-investigator on an FDA-approved investigation of human growth hormone as an anti-aging agent and has published an article on human growth hormone in the prestigious Journal of Medicine.
Dr. Darren Clair – Vibrance Medical Group, Westlake Village, CA. 91361
---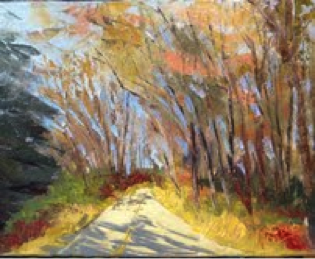 Hi Patt, Just wanted to thank you & give you an update on my
new-found energy since implementing the Feng Shui changes that you recommended
. I have signed 4 new landscape jobs in the last week. I have also had artwork accepted & been featured on the advertising of 2 art shows in the county. The
Road Less Traveled show
at Community Memorial Hospital in Ventura and Visions of the Conejo at the Civic Arts Plaza.
Susie Ciufo – Owner; Landscape Designer, and Artist
---
"We recently began a remodel in our kitchen, original to my 1960 house. The need for a new oven was the catalyst. We couldn't just install a new oven where the old one was. We had to demo that whole wall. At that time my husband and I couldn't agree, so I called Patt. When I could only see one way of doing it; She came in and took one look and knew exactly what to do to maximize my counter and storage space and have flow between the range, refrigerator, and sink. We are now going into the other wall to have the best feng shui position for the range. My husband and I trust her immensely. We feel safe to move forward and can't wait to "feel" the shift in energy."
Tawnia Sodergren, Ventura, CA
---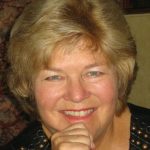 "I recently contacted Patt for her Personality Feng Shui™ phone coaching. I contacted Patt for advice on what creative outlet – arts or crafts – might be most beneficial to me. I was drawn to learning glass fusion and found that the kiln, a fire element, was beneficial to my personal Feng Shui element; water. We discussed other interests I had and she expanded and clarified the ideas I had to where we both felt that this outlet could become more than an interest and had future business potential for when I retire.
Patt knew what questions to ask me to help me get clear on my passions giving me more opportunities to investigate.
How exciting! In addition to Patt's personality coaching to identify your personal gifts and traits, I would like to encourage you to seek Patt's professional analysis, the easier Path to take, to know that the home you choose will support your life and life goals. Patt has helped me with both our Los Angeles home and our current San Diego home. Both times she has advised some design elements to use in certain locations in our home, including outdoor changes that proved beneficial having immediate results where the money in our bank account began to accumulate again."
Kathryn Ferrell, Environmental Coordinator and Project Manager
San Diego Unified School District/Facilities Planning and Construction
---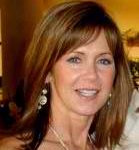 I have been consulting with Patt and had my yearly Feng Shui Reports done on both my home and my business for 10 years now.
There is a noticeable difference in the flow and ease of my life, relationships, and finances when I am following the Feng Shui suggestions from Patt
. In fact, my report is the first thing I look to when experiencing challenging times. Usually altering a remedy helps the 'flow' once again. I remain deeply appreciative of Patt's passion for her work.
Melodi Calderwood, Owner, Pacific Breeze Salon
---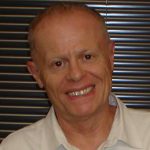 When we moved to our new space in Camarillo, June 2006, we were looking to leave behind the most difficult three years of our ten-year company history.
We wanted a fresh new start and the idea to apply right away feng shui to our new premises came to mind. We called Patt & Sal to help us out. After a thorough examination of the 5,700 square foot building, Patt reassured us that providing we follow all her advice as to prep up the space to enhance the flow of good energy, we could expect a whole new range of opportunities to come to our doors in a matter of weeks!
Everyone in our company can testify that her omen proved to be true.
Six months later, as she predicted, orders are pouring in and products are flying out the doors
. The cherry on our cake…we finally got a judgment on a suit that started three years ago. The judge awarded us $11 million!
Christian de Rivel, Executive VP Sales & Marketing
Green Pharmaceuticals – snorestop.com and nasoclear.com
Camarillo, CA
---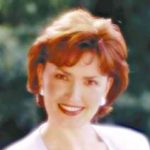 After hiring Patt to give me Feng Shui remedies to help sell my last home and purchase another; I know how important the Feng Shui is to the success of the occupants. Now I would never purchase a home without first having Patt give me the Feng Shui energy report before making a decision. I also hired Patt to give me a Feng Shui report on my father's home in Hungary. I have also taken Patt's 8 week Feng Shui online tele-course and have found it extremely beneficial to the success of my business.
When my business began to slow down I added the proper remedies and to my amazement my phone began to ring with potential clients, and I began receiving e-mails from clients I had not heard from in several years to have me list their homes! I am a believer!
Erica Rihter, Keller Williams ~ Residential Real Estate,
San Diego, CA
---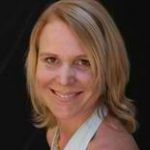 Patt's knowledge and enthusiasm helped tremendously to improve my environment. Remedies like water fountains enhanced my creativity. Patt's suggestions on the appropriate place for my desk and phone brought wonderful new clients to my business. Last but not least my work gets more and more international, which was exactly what I envisioned.I strongly believe that Feng-Shui helps to increase the energetic flow around you. Living in a harmonious environment allows you to live on a higher vibration. Like attracts like! As a result, higher frequencies in form of wonderful experiences, sometimes even considered as miracles, enter your life.
Experiencing Patt's Feng-Shui Magic is life changing!
Iris Steinlein, CEO Steinlein Productions
steinleinproductions.com
---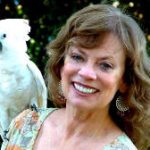 I knew instinctively that if I wanted more flow in my life, I would have to clear out the clutter in all areas of my house. This past summer I spent several days at a time, clearing out 20 years worth of "stuff" that I didn't really need. My house looked a lot better, but I still didn't feel completely comfortable or supported by my home.I had spent years working on balancing my life through Chinese Energy work, which clears issues on the inside, and now my inner voice was telling me that it was time for me to balance things on the outside.
I contacted Patt, and to my amazement, it didn't take long after the "house reading" and a few of the remedies in place, when I received two phone messages from two film scout companies that were interested in shooting at our house.
I couldn't have been more "blown away". Now I started to get really serious about the remedies that Patt had so carefully outlined for me. In less than a week since I began this process a contract was signed for a movie shoot at my home!!!
All of this extra cash flow without even working for it …. how bizarre can it be?! But that's not all, in addition, since I remedied my office, I have been able to write articles for my new website and newsletter that had previously been blocked. I am experiencing more creativity, which is flowing freely now, and with money coming in effortlessly, I can create even more abundance. Thank you Patt for having the patience to work with me and my resistances, I am forever grateful!
Beth Milton, Still "blown away" ~ Certified Yuen Method Practitioner
Malibu Lake, CA
quantumshiftenergetics.com
---
My husband and I completed moving our office to the other room…I checked my 401K this morning (which hadn't gone up in over five years) and found that it had gone up $7,000.00. Unbelievable…we're burning candles and turning on the fountain every day.
Put the green sheets on the bed in the master…looks and feels great!
Cindy Cromwell
Westlake Village, CA
---
*Some of the endorsers have a material connection with and may have received compensation and/or other benefit from Patt Sendejas –Feng Shui 4 Balance.