2019 is the year of the Pig.  The year of the Pig is visited by a very abundant energy.  This year may bring additions to your family, new friendships, expansion of business, and/or an increase in wealth, and/or good health.  This energy is said to be like a mountain, stable, and solid and can cause people and wealth to be slow to expand.  This energy is also associated with bony parts of the body and males,  Young men will have an advantage this year over women, but in 2020 it will be the year of the female.   It will be highly likely we could elect a female as our U.S. President in 2020.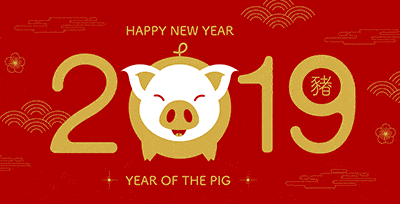 Because of this year's visiting energy being slow moving, businesses and careers may be slow to move forward.  Usually the year's visiting energy takes a good 60 days to really be realized, so expect to see this energy getting momentum by the end of March.
By June through September this energy will be at its peak with many enjoying more abundance.  2019 will also be a very creative year where new inventions will be revealed and expansion may lead to success in space activities and discoveries.  A lot of change will be coming this year.  As many of you have read, I often refer to this energy as being like a rich uncle coming to visit bringing you gifts.  People may feel stuck in 2019, especially if they are impatient and are not happy.
When people are unhappy they can look for someone other than themselves to blame.  Be aware that change causes people to go int fear, feel lost or just resist change.  If someone is rude or angry or bothered it may not be about you.  I met with a husband and wife helping them design their new home.  The wife, we'll call Cynthia, was reacting to my questions about her preferences with a rather sarcastic tone.  Her husband, we'll call Tom, was just ignoring her.  Finally, I stopped and said to Cynthia, "You seem upset, is there something you are bothered about?", thinking to myself, did I say or do something to offend her.  With that question, Cynthia blurted out. "I am so bothered to be here in this track home in California having to start all over.  I had a beautiful custom home that we built in Colorado that I loved, but our family wanted us to move closer to them, so here we are in California starting over."
Moving is one of the seven most challenging experiences people deal with.  After Cynthia shared her feelings, she was more open and we were able to make a connection where I had much more understanding for her situation.  Don't second guess, or assume; ask.  Asking a question, starting a sentence with the word "what or "where" or "how" helps to clarify communication.  It is best to avoid any sentence starting with the word "why" since that causes a person to feel they need to defend their position.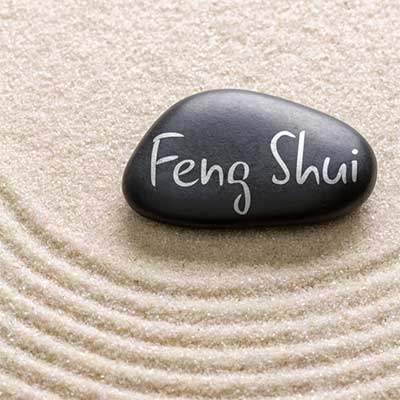 As for February 2019, the monthly visiting energy of separation comes to the center of all buildings, and major change comes to the Northeast with something ending and taking a new direction for that part of the United States or those using the Northeast area in their building most.  Certainly we have seen a lot of legal issues in Washington over the past several months and this will continue in February.  If we have another government shutdown it will be slow to be resolved due to the slow moving yearly visiting energy previously mentioned.  The shutdown could take until the middle of March to be resolved when creativity comes to the Northeast and abundance is increased for all.
The Southwest will enjoy abundance in February with an expansion of good health, wealth and relationships.  If this is your front door or bedroom, you will enjoy a more prosperous February with those two areas having the biggest impact on you!  The Northwest brings the potential for whining and complaining and the South has the potential for power and authority in February.  For the February monthly visiting energies refer to the bottom of this email for the energies in each quadrant of your building,
If you would like to receive this monthly energy report in your inbox before I post on the website, be sure to submit your name and email to the right of this blog, or if you are reading this on a cell phone scroll below and look for the sign up box in red.  February brings separation energy to the heart of the country and/or the center of your building.  This can be a good thing because it will help us evolve, helping each of us to let go of any resistance to change allowing movement forward!   I am having a strong desire to donate, clean, and get rid of things I no longer use which I feel is a result of the energy of "letting go" coming in February!  As we clear clutter and get rid of things, it makes rooms for the abundance coming with this year's visiting energy!
Put out a mental intention and know that everything is happening for your good.  Be positive!  Letting go is key to going with the flow.  Being non-resistant, and focusing on what you want, and never allowing a single doubt to enter your mind, because if you trust, are disciplined, and focused you will attract positive things in your life.  Trust and you will see, this works.    Take care of things immediately and be responsible.
You are the one co-creating with the Universe.  When you understand this fully, doors will open for you in ways you have never dreamed.  I love coaching on manifesting your desires because I get some great feedback from clients.
February's visiting monthly energy has the potential to bring separation and is helping us all to let go of the past, and create new ways of being, which takes discipline, along with positive thoughts, actions, and words,   Remember energy is not good or bad, it is the spin we put on things with our own perspective that causes how we react to each unique experience in our life.
Get in the habit of asking yourself, "How did I create this?", when something comes in you do not want.  Resist attempting to control everything, or you will run into more challenges.  If you need help, get a copy of my book Letting Go to Create a Magical Life where I give you step by step instructions on how to "let go" and create the magical life you desire.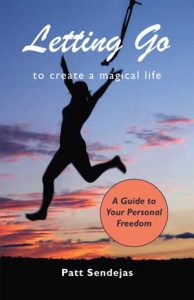 To Order my Letting Go Book –
Click Here
At the end of each chapter is a
step by step guide to become
more allowing and accepting
of change in
order to go with the flow,
reduce stress and
enjoy your life.
See Below for the Feng Shui Visiting Monthly Energies for
February 4, 2019 through March 5, 2019 
Click here to read last month's January 2019 ~ Energy Blog
See below to read about each of the nine quadrants in your building and what you can expect in the areas where you spend the most time.
CENTER: this month's visiting energy brings the potential in the center of all buildings and in the heart of our country, to have people in those environments experience separation, change, and/or the potential for sickness.
SOUTH: this month the visiting energy here in the South brings a potential for power and authority.  If this falls in your child's bedroom you may see more leadership qualities emerge this month with this energy.  The energy has a stronger effect on individuals when they spend a lot of time in this energy, such as a bedroom where sleep occurs, or one's office.
SOUTHWEST: this month's visiting energy brings the potential for wealth, expansion of family members through births or an engagement or wedding, new clients, and/or good health.  This energy is like a rich uncle coming to visit bringing gifts.  If you are traveling to Vegas for a fun weekend of gambling, see if you can figure out the location of the Southwest in the casino and spend more time in that area for unexpected winnings!  Enjoy this Southwest energy of abundance in February!
EAST: this energy brings an increase in the permanent energy of the building to its highest point of the year.  If your building's permanent energy is of abundance in the East, you will see more of that this month.  If you have the buildings permanent energy of delays in the East that will be the energy that is increased in February in the East.  Increase the remedy you have been told to use in the East if you have had your comprehensive Feng Shui report done by me on your building!
WEST: the visiting energy here brings the potential for travel, creativity, creative writing, teaching, and/or learning new information.
NORTHEAST: the visiting energy here brings the potential for delays, pain, and/or struggles.  This can often be a challenging energy if you have a project deadline that needs to be completed.  It would be best to work in another area during the month of February if you want to get things done quickly.  The monthly energy reaches a peak around the 20th of the month so if you are spending a lot of time in the Northeast you may find that as the month continues you are challenged with delays and forgetting things.  Also combined with the 2019 yearly visiting energy, the Northeast will bring major change and endings with critical energy visiting to this area in February.
NORTH: the potential energy visiting here in in the North brings the potential for wealth, but combined with the yearly visiting energy this month brings the potential for feelings of betrayal and/or the potential for robbery.  Follow your hutches and don't second guess yourself if you are spending much time in the North in February.
NORTHWEST: this month's visiting energy brings the potential for whining and complaining.  This many come from clients you are working with if your desk and/or phone are in this area, or it can come from family members.  Allow any complaining to roll off you as this may not be your issue and some people just need to vent.
SOUTHEAST: this energy has the potential to bring wealth and fame.  Please you may experience a craving for sugar, alcohol or an inordinate focus on your appearance.  Enjoy more attention an recognition this month, particularly if your front door, bedroom or desk area are located in the Southeast.
If you would like to know more about having an on-site consultation for your home or business, phone me at 805-523-8488 for a personal quote.  Click here for details.
* * * * * * * * * * * * * * * * * * * * * * * * *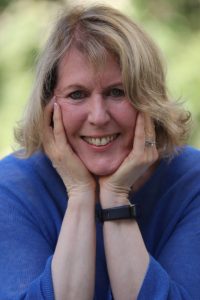 Patt Sendejas, CA CID – CA Certified Interior Designer, author, speaker, and Feng Shui consultant is available for Interior Design/Feng Shui consultations on commercial and residential spaces. Patt is an award-winning kitchen designer, model home designer, and holds a B.A. in Interior Design. She is also a graduate of UCLA's Environmental and Interior Design Program.
Call Patt today for a home or business Feng Shui Interior Design Consultation – 805-523-8488.