America's Leading Authority on Personality Feng Shui
Patt Sendejas, author of Feng Shui for Career Women, The Ultimate Women's Guide for Advancing Your Career & Increasing 
Your Wealth, is a California Certified Interior Designer, Speaker, and Feng Shi Consultant for Home and Business. 
EASY ACCESS TO YOUR FENG SHUI PERSONALITY PROFILE!
What's your Feng Shui Personality?   Did you know this 5 Element Feng Shui Personality "Nature Science" System helps you better understand your UNIQUE PERSONALITY TYPE?  When you order my –
5 Element Feng Shui Personality System below you will have UNLIMITED ACCESS to learn about yourself, family, friends, clients, co-workers, business partners and your children.   It allows you to DISCOVER PREFERENCES for YOURSELF and ANYONE.
Develop Good Relationships  for WEALTH and CAREER DEVELOPMENT.
The personality types, determined by your birthdate, reveal your personality tendencies, and whether you are a problem solving supportive yin type, or an outgoing initiator yang type.
If you are a seeker like me, always looking for ways to better your life and focus on your strengths, than YOU WILL BE AMAZED how this important information is so validating  as you CHART YOURSELF, CO-WORKERS, FRIENDS, and FAMILY.
My 5 Element Feng Shui Personality System is packed full of VALUABLE INFORMATION to:

ALIGN WITH YOUR PURPOSE, better UNDERSTAND YOUR GIFTS and UTILIZE YOUR GREATEST STRENGTHS. Move ahead toward MORE JOY, a FULFILLING and SUCCESSFUL LIFE and support yourself in the process!
Sleep deeper and wake up more refreshed when you discover your FOUR BEST SLEEP DIRECTIONS.
Place your desk for success knowing your FOUR BEST FACING DIRECTIONS to INCREASE FOCUS and CONCENTRATION.
Struggling with your Career Direction?    Now you will know where to put your energy and better understand why you prefer certain activities REVEALING YOUR PERFECT CAREER!
Client testimony:
"I was at a seminar where Patt spoke about my Feng Shui Personality Type.  Boy, that was REVEALING!
I was struggling to decide between two job offers, not knowing which to choose.  After Patt's talk I told her the information I received about myself gave me such clarity thatI KNEW IMMEDIATELY which job was the best for me! Jill M.
Improve your Love Relationship!   Did you know the MY 5 Element Feng Shui Personality System was used in China to match marriages for thousands of years?  Enjoy DEEPER CONNENTION and MORE HARMONY with your partner by having a better understanding of their likes and dislikes.   Know their PREFERENCES, FUN VACATIONS, FAVORITE COLORS and their COMPATIBILITY TO YOU!
Client testimony:
"I had two men pursuing me.  While I enjoyed being with both of them, I wanted to choose one to spend all my life with.  Patt's 5 Element Feng Shui Personality System helped me decide which one to choose that would support me best in a long term relationship.  I made my choice and we have so much in common; we bike, play tennis, gather with friends, and we have been together now for almost 20 years."   Carol R.
"After reading about my Feng Shui Personality Type and that of the guys I have dated, I now understand why I pick the same personality type every time I date someone new.  Now I realize who supports me best and I know how to QUICKLY IDENTIFY the PERFECT GUY for me in the future."   Tanya P.
Better Understand your Clients!  Use my 5 Element Feng Shui Personality System in your business to better understand your clients.  It's great for counselors, coaches, healers and anyone who consults.  Plus it's a great system for realtors and sales people to SAVE TIME getting in order to BETTER UNDERSTAND YOUR CLIENTS and QUICKLY IDENTIFY the DECISION MAKER!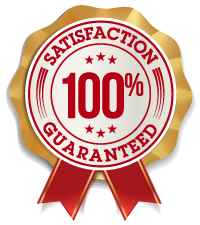 One Time Purchase – UNLIMITED ACCESS
Purchase NOW!  ONLY $3.33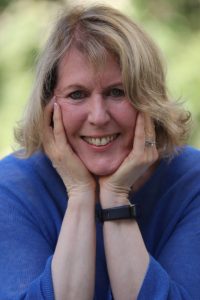 Patt Sendejas, CA CID – CA Certified Interior Designer, author, speaker, and Feng Shui consultant is available for Interior Design/Feng Shui consultations on commercial and residential spaces. Patt is an award-winning kitchen designer, model home designer, and holds a B.A. in Interior Design. She is also a graduate of UCLA's Environmental and Interior Design Program.
Call Patt today for an in-home Feng Shui Interior Design Consultation – 805-523-8488.