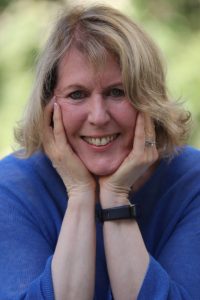 Patt Sendejas, C.I.D. (Certified Interior Designer) and Author of
Feng Shui for Career Women: The Ultimate Women's Guide for Advancing Your Career & Increasing Your Wealth
, has always been passionate about personal environments.  When she was seven and spending the night at a friend's home, her idea of fun was telling her friend: "Let's go rearrange your parents' living room!"
Patt continued to listen to her calling and graduated from UCLA's Environmental Interior Design and Architecture Program.  She started her own interior design business in 1977, and when asked to teach at a local college, she completed a B.A. degree in Art from Cal State University Northridge.  She is an award- winning Kitchen Designer, and participant in the Conejo Valley Interior Design Showcase House.  Patt also worked as lead designer on Model Homes for Camino Real Country Estates in Agoura Hills, California.
When a friend gave Patt a book on Feng Shui in 1996, she immediately knew it was something she wanted to teach and to combine with her interior design practice.  She felt a strong foundation in Feng Shui, especially in the Traditional Compass School, which is thousands of years old and based on science, observation of nature and mathematics, was extremely important. She studied with Master Larry Sang, who was selected at the age of six in his family to study Feng Shui with his uncle.  Sang's uncle was from a long line of famous Chinese Feng Shui Masters.   With Patt's extensive knowledge of the subject, she has taught Feng Shui at colleges, consults with clients, and continues to give seminars around the country.
She has been the selected speaker for a wide range of events, from conventions to corporate meetings, including such diverse groups as LAX Homeland Security Department and Independent Community Bankers of America. Her client list also includes Farmers' Insurance Group Corporate, Hyatt Hotel, and Celebrity and Costa Cruise Lines. Author of several books and an experienced radio talk show host, Patt has been featured in numerous magazines and newspapers, among them: Woman's World Magazine, Estylo Magazine, In Magazine, the Los Angeles Daily News, and Ventura County Star News.
Patt feels that Interior Design is complete when Feng Shui and the qualities of the individual using the space are considered together.
A resident of Southern California, Patt is married to a retired L.A.  City firefighter.  She has two adult sons, and her favorite pastime is being with her grandchildren.  Being in nature is a passion and taking her grandkids to the Santa Barbara Zoo with husband, Sal, gives her the greatest pleasure.
When Patt was learning to write her name in elementary school, she discovered that if she wrote her name backwards and held it up to a mirror, she could read it.  Her concerned father called for a meeting with Patt's teacher, who reassured him, "No worries, she just looks at the world differently than most."